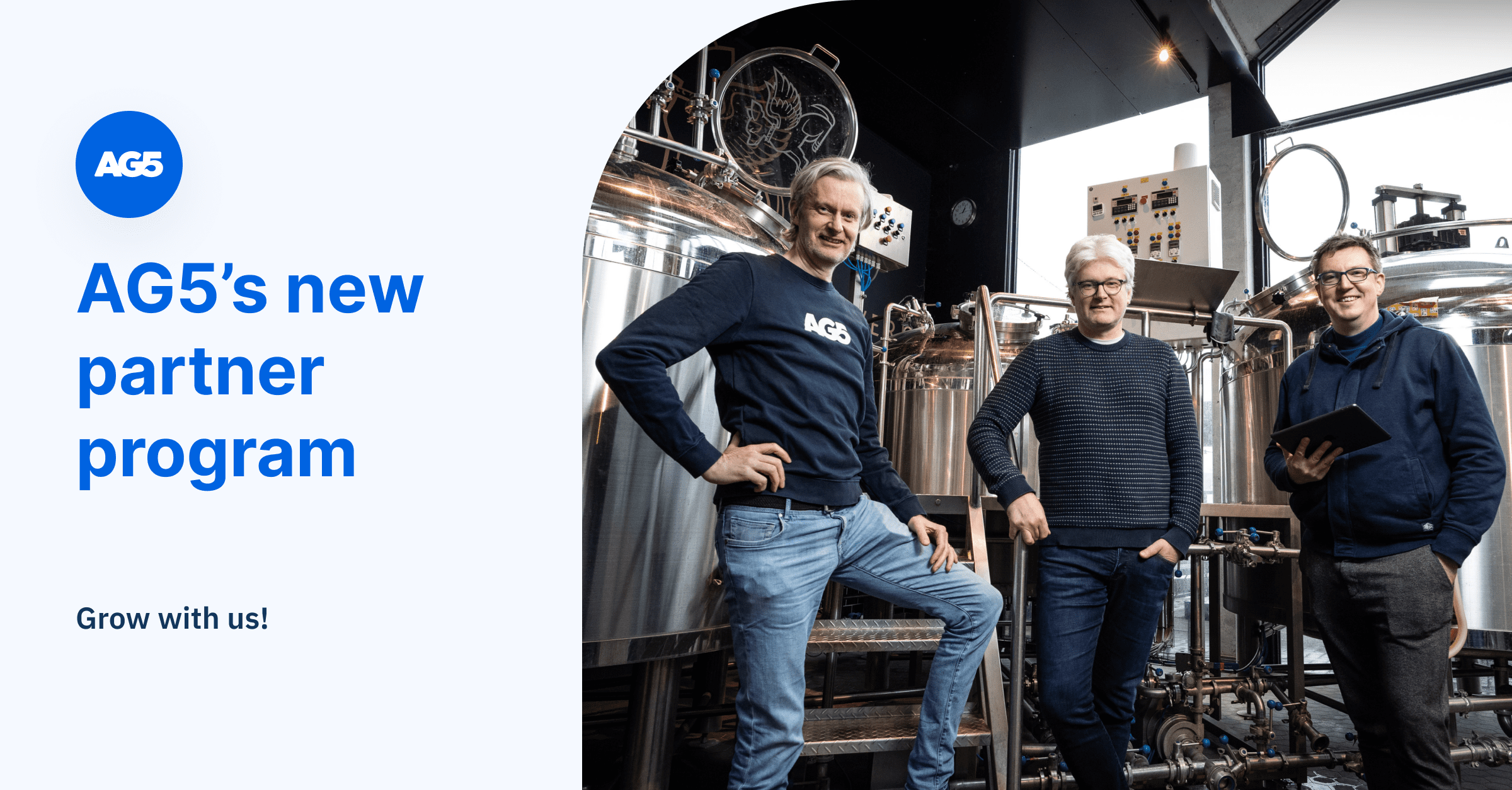 Three weeks into my new adventure at AG5 and I have to admit, so far it is a bit daunting…
The opportunities for collaboration and partnerships at AG5 are truly limitless.
Why is that?
Because AG5 is on a mission to help clients overcome challenges, achieve great success – and possibly even take over the world 🤠. And any organization that aligns with this objective can be one of our future partners!
So yes, there really is so much room for activities! 🏌️
But where do I begin? 🤔
To navigate this vast landscape, let's zoom in and explore the types of businesses that could be an AG5 partner.
HR tech
Many businesses have invested in HR software systems such as SAP, Workday, or Cornerstone to maintain their staff database, organize payroll, or something similar. These are great platforms that cover a lot of a business's needs – but certain pain points require customers to look for additional solutions. However, because they have often gone through an extensive implementation phase to get such HR systems up and running, customers want to get the most value out of that investment.
AG5 excels in visualizing and bridging skills gaps within organizations.
A wealth of relevant information that is needed to do this – such as job titles, managers, work locations, and more – resides within these HR systems.
This is why we have built integrations with such HR systems, allowing customers to leverage this data for intelligent skills management.
Partnerships with HR tech benefits everyone: Customers get more value out of their HR systems. HR tech platforms have happier customers, and AG5 can leverage the reach of these global businesses with relationships and sales staff in every region around the world.
HR tech deployment partners
Since many HR systems are enormous businesses, there are ecosystems built around them that consist of implementation and advisory partners. These partners maintain close relationships with end-users of the specific HR technology, gaining a deep understanding of their needs. As such, they can offer guidance on leveraging third-party solutions to address specific functionalities or issues that clients may experience.
By partnering with us:
These businesses can help customers get more out of their investment in their HR platform and generate additional revenue streams.
Advisory firms
Many businesses look for advice when trying to address a certain problem or pain point in their organization. This can come from renowned advisory firms such as Accenture, Deloitte, or Infosys, or specialized groups catering to specific industry verticals. These firms have established credibility and deep industry knowledge, and are constantly seeking new and innovative solutions to stay up-to-date with industry best practices in order to provide valuable services to their clients.
Real digital transformation often requires the implementation of various projects and solutions over an extended period of time.
By teaming up with advisory firms:
We can bring our expertise and solutions to the table, helping them accelerate clients' transformation efforts.
In turn, we get to tag along to ongoing transformation initiatives and become part of the overall solution.
Learning Management Systems (LMS)
LMS providers have developed software platforms for efficient management and distribution of employee training. After visualizing and identifying skill gaps within an organization through AG5, the natural next step is to provide training or certifications to address them.
This is why we have integrated our solution with multiple LMS providers, enabling seamless collaboration to optimize skills development and enhance workforce capabilities.Because we share many customers with LMS providers, partnering becomes a logical choice.
By joining forces, we can deliver a comprehensive solution that leverages the strengths of our respective platforms, whilst relevant data is synced automatically.
Partnerships with LMS providers not only expand our reach, they also give us both access to new markets and specialized niches, creating a mutually beneficial opportunity for market expansion and growth.
Anything else?
Similar to LMS providers, there will also be opportunities with other HR software solutions (for example, those oriented at shift planning). There's still lots to learn, and I am sure there will be many other opportunities that arise. I reckon this is plenty to chew on and keep me busy for now!
Do you recognize the value of partnering with AG5?
Discover AG5's Partner Program and see how we can create value for each other through strategic partnerships!
---
---