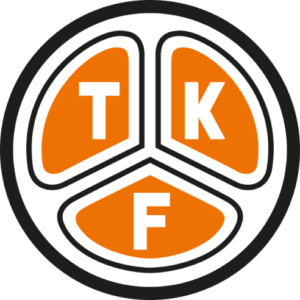 TKF
As TKF was growing rapidly, Jan Willem ten Barge was looking for a structured approach to train new staff, record all skills-related data digitally and make this information easily accessible in one place.
Results achieved:
All skills-related information is now available digitally and in one place
All 950 employees in one system
When we need an expert, we can find them in no time
The implementation went smoothly and AG5 delivered on its promises
All skills-related information is now available digitally and in one place
Our organisation has grown rapidly over the last three years. TKF currently employs over 950 people.
In the past, we often used the master-apprentice principle when training new staff. The best operator on a machine was in charge of training new operators. Once this 'mentor' believed a new employee was ready, they would be allowed to work independently.
However, our rapid growth called for a more structured approach. For example: how will we structurally train/supervise the large group of new employees? Where will we record skills-related information and what standards should we use? We have quite a few certifications and we have to be able to present evidence, e.g. during an audit or for the labour inspectorate.
Although we had information on many skills, this information was all fragmented throughout the organisation and stored in different formats. Meanwhile, our organisation just keeps on growing.
To give an example: an auditor asks us to prove that the person operating a machine is allowed to be there. We have to show what training they received, who trained them and what skills and knowledge they must possess to operate that machine independently. Do they have the forklift licence that this position requires?
Although we were usually able to answer all these questions, it took a long time to gather the necessary evidence, as it was stored in different places throughout the organisation. This whole process also took up far too much of our supervisors' and trainers' time. To prove that someone was allowed to work in a given position, we had to rely on an Excel sheet or a Word document that was managed by the shift leader. In rare instances, the shift leader had memorised the information without actually writing it down anywhere.
We sometimes found an evaluation form with just a first name written on it: Piet. How could we know which Piet this was about?
Although the information was generally recorded in some way, it was not always done digitally or in one place. We were looking for a better solution.
Now, all the data we need are easily available to us. When someone is 'temporarily' deployed to a different department, we simply record it in our HR system Cobra, which is linked to AG5. The next day, this person will show up in their new shift leader's matrix. All the while, their personal skill set is still linked to them. So when we need an expert, we can find them in no time.
We started by transitioning only one department to AG5 as a pilot. We wanted to take some time to identify potential issues before implementing the solution throughout our entire organisation. However, everything went well from day one. As other departments were eager to adopt AG5 as well because they recognised the benefits it offered, we were able to expedite its implementation in our other departments.
Whenever you adopt a new system, you have to wait and see if you will actually receive the support that was promised. It is difficult to say until you actually start working together. We had no doubt that AG5 would come through, in part because they provided training and support concerning the implementation beforehand. The whole process went smoothly and AG5 delivered on its promises.
Ready to master skills management?
Get a personalized walkthrough of AG5 from one of our product experts in just 15 minutes.
ISO27001 certified Free trial available