By industry
Skills management software for food and beverage
Maintain a clear overview of skills and training with our dynamic skills matrix for food and beverage organizations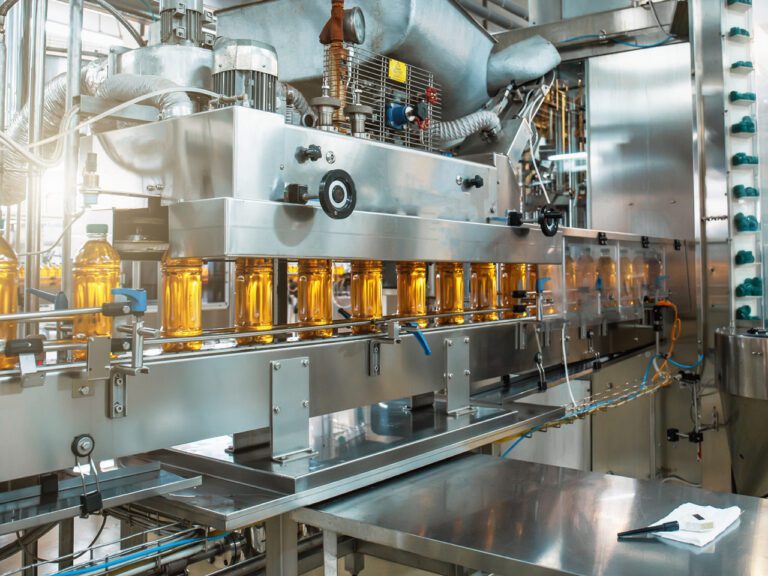 Stay ahead of the curve
Chart the course for skills development and training in your organization, ensuring that your employees possess the skills and qualifications to stay current, relevant, and ready for the future. Identify and close skills gaps, track and manage training, and more – setting your organization up for present and future success.
With AG5:
Use real-time skills matrices with an intuitive central dashboard
Store all your training documentation in one place
Grant employees access to their own skills portfolio, as well as self-assessments to ensure they stay on track
Real results achieved by our customers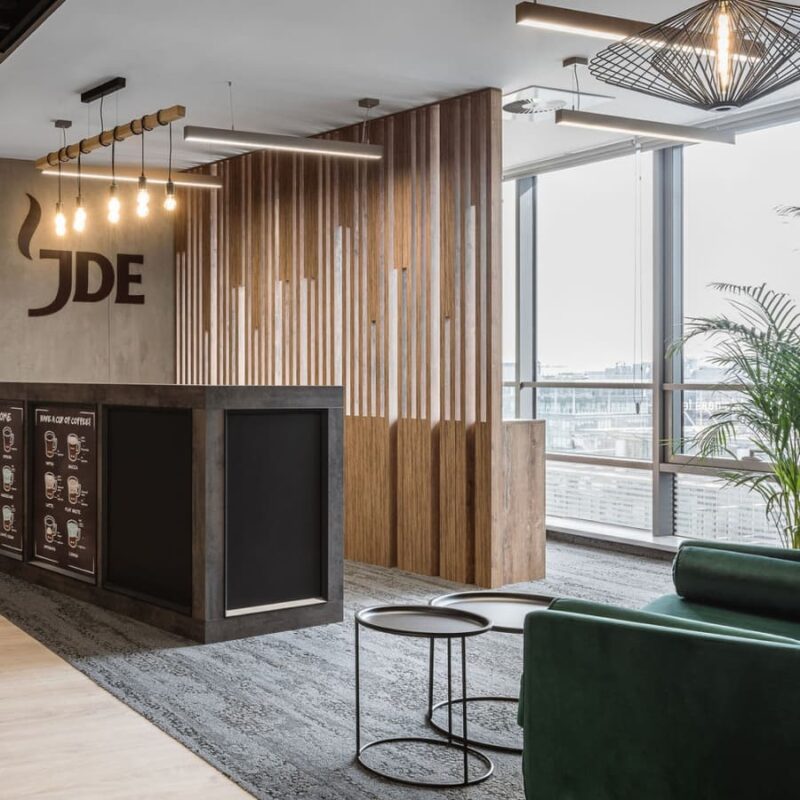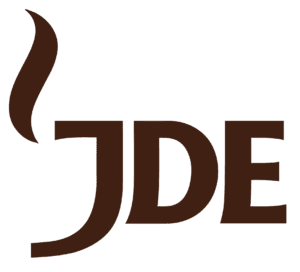 There's now just one version of each matrix, which is also always up to date

Gerard van Moerkerk
Training coordinator
Read case study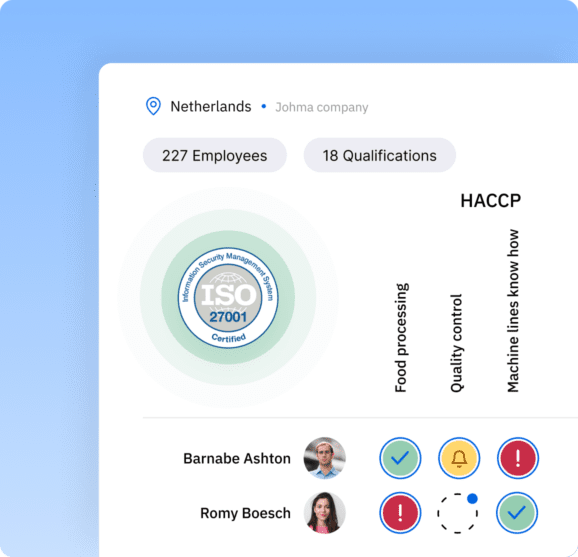 Food-safe, compliant, audit-ready
Ensure your organization is safe for your employees – and fully compliant with all legal requirements. With AG5's skills management software, you'll maintain a transparent, audit-proof overview of employees' certification statuses, proving your commitment to continuous improvement.
With AG5:
Ensure a safer, more efficient workplace
Maintain a transparent, audit-proof overview of your employees' certification statuses
Map and meet requirements for food-safety qualifications and certifications, such as Hazard Analysis and Critical Control Points (HACCP)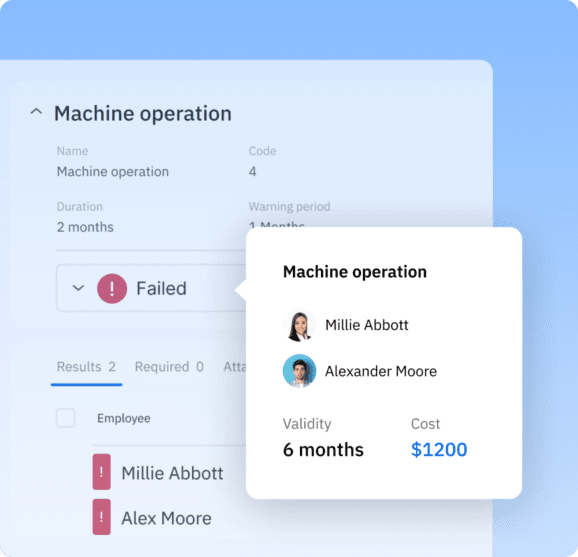 Your map to a cost-effective future
Clear oversight of the skills and qualifications that your employees possess – and those that are needed – provide you with budgetary confidence you need to plan efficiently and effectively. You'll spend less and use less – all while ensuring your resources are appropriately allocated.
With AG5:
Enjoy easy oversight of the skills your employees possess – and those they need
Create effective, efficient training plans across your entire organization
Reduce costs with a clear developmental roadmap
Cérélia
It takes me one minute to find the info that used to take me a whole day to find!

Patrick van Dinther
Manager
Syngenta
We're using AG5 now to centrally store all our documents, certificates, and diplomas, and our staff has access to this information via the AG5 skills portfolio app.

How do I prepare for a food and safety management audit?

What does it mean to be food safety certified?

What food-safety certifications can you map in AG5?

When is a business first responsible for food safety?

How can I assess whether my team meets HACCP requirements?

How do you prepare for an ISO 22000 audit with AG5?
Use AG5 to identify skill gaps
Say goodbye to Excel matrices. Start using AG5's plug and play skill matrix software.
ISO27001 certified Free trial available