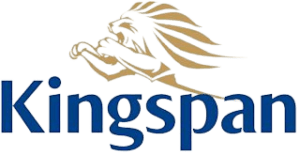 Kingspan
Tim klein Rot wanted to replace Kingspan's old Excel spreadsheet system for managing their skills matrices because they were never up to date and full of errors and broken formulas.
So, what did you achieve?
ours skills matrices are now up to date and accurate
we no longer waste time fixing broken formulas
we can assign skills quickly and easily using profiles
we can immediately pull up training certification and qualifications during audits because they're now directly linked to each skill
we can spot skills gaps emerging early and respond accordingly
Finally! Our skills matrices are now up to date and accurate
Our HR department was in the middle of installing SAP SuccessFactors, and we were a little concerned that AG5 wouldn't be fully compatible. But our fears were wholly unfounded because there's actually an official AG5-SAP API, and it worked out of the box!
Because it's so busy in the construction industry at the moment, we've had to take on a lot of new personnel. Yet it's important that they're all properly trained so we can deploy them wherever they're needed. What's more, we need to have a clear picture of what new staff members need to learn and what they're currently already capable of.
Using AG5, we now have all this information at our fingertips and can see everything at a glance once we assign the right profile. Compare this to our old Excel spreadsheet system in which we had to remember which skills and competences we needed for each position. We've now standardized this process with AG5 and have even improved our organizational structures as a result.
Another huge benefit of using AG5 is being able to switch staff between teams. This often led to big problems while we were still using Excel. For example, we often stumbled across the same staff member assigned to two different teams simultaneously or broken Excel formulas giving misleading outputs. In AG5, all information is stored centrally in one location and updated to all our matrices.
Our old dashboards were never accurate or reliable because the spreadsheets' formulas were broken or their underlying data was wrong or out of date. Thanks to AG5, our dashboards are now 100% accurate and reliable, and we can see who entered what, where, and when!
What's more, we had no way of connecting training certificates and qualifications to a particular staff member in Excel, because these were always stored somewhere else on the network. And what a headache it used to be during audits trying to find these on the fly! AG5 links all these documents to each skill so we can pull them up during an audit with a tap of the screen. And hey presto! A satisfied auditor. I can't tell you what a huge difference this makes!
Oh! And it's really user-friendly, too. Setting it up and using its features are totally intuitive. And we can present all our data in skills matrices that are accurate, up to date, and really pleasing to the eye. Because we can spot skills gaps emerging early, we can also respond proactively and take measures in whichever department necessary. AG5 is especially good in this respect.
Use AG5 to identify skill gaps
Say goodbye to Excel matrices. Start using AG5's plug and play skill matrix software.
ISO27001 certified Free trial available