By roles
Operational manager
Ensure you always have reliable and up-to-date insight into training levels per country or location.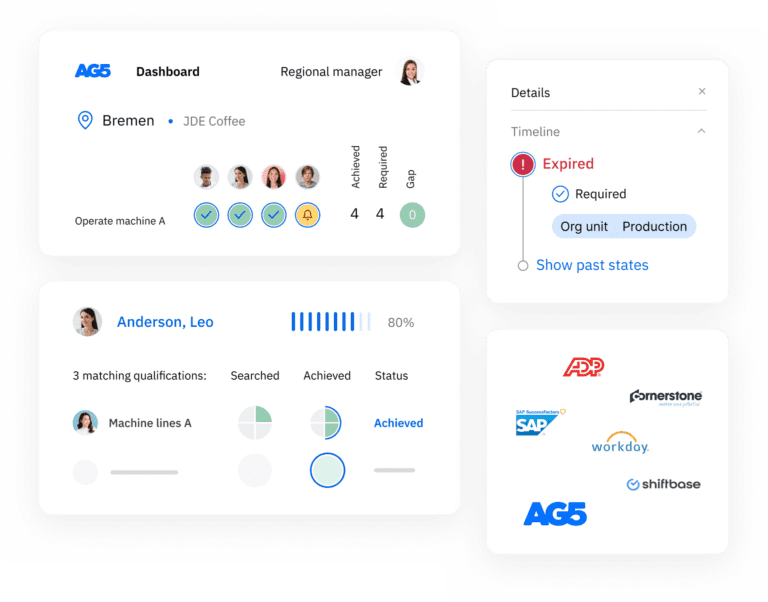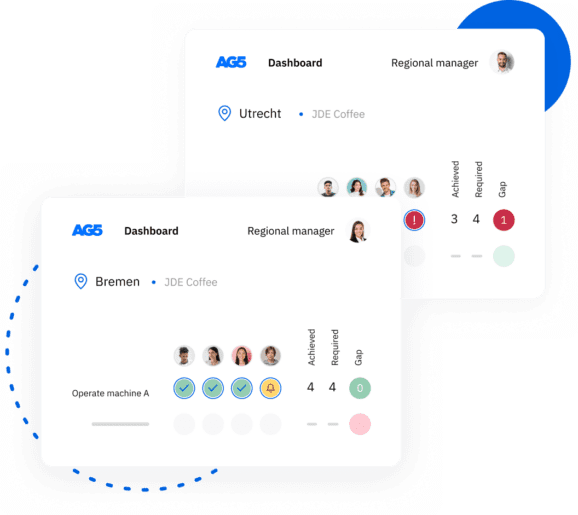 Reliable automated data about training level
A single digitalized and reliable skills dashboard.
As an operational manager, it is practically impossible to get clear insight into the skill gaps per team, location or country. This is because various different systems are used—all in different languages, of course—to keep track of everything.
As a result, nobody has reliable insight into the training level of the workforce.
With AG5:
Everyone all over the world can work with standardized skills libraries
You always have reliable and up-to-date insight into training levels per country or location
Say goodbye to contamination of your skills data
Qualifications are known by different names per location or system. There can easily be thousands of different qualifications within your organization. This makes it impossible for you to generate reports to, for example, compare skill gaps per location.
What you need is a standardized tool, that offers a global library for the organization as a whole as well as libraries for qualifications that are only required locally.
When you use AG5:
You allow your organization to understand, trust and compare skills data
You can streamline the approval processes (e.g. adding qualifications to the company-wide library)
Both central and local skills libraries can be managed in one place
You can deliver reliable skills data to facilitate and stimulate better decision-making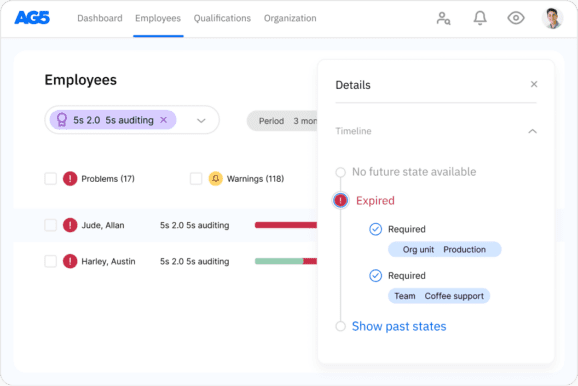 Comparing progression per team
Once you use AG5 to gain insight into people's training level, you can also track their progression.
You can see what you have achieved year after year and compare locations or countries.
For example, the data might tell you that the USA is outperforming Germany.
Why is that?
With a wealth of data at your disposal, you can effectively direct your local training coordinators.
Visualize the skills gaps in your team
Schedule a live demo of the only plug and play skills management software!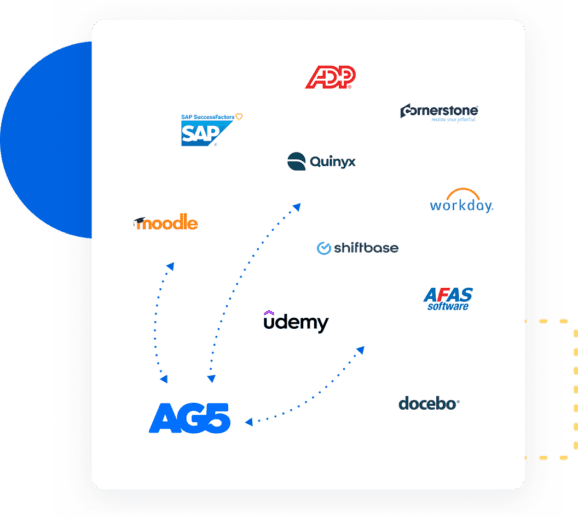 Flow of data within your organisation
In your HR systems, LMS, and business intelligence tools, you also need data about employee skills and training levels.
To facilitate this, you can interface with AG5 via direct integration or an API.
Your HRM, LMS and BI systems may already be set up to encompass your entire global organization. By using AG5, you can also integrate your skills data, thereby reducing the amount of manual activities involved.
For example, when a new employee joins the organization and their status is changed to "active" in your HR system, they will automatically appear in AG5 as well.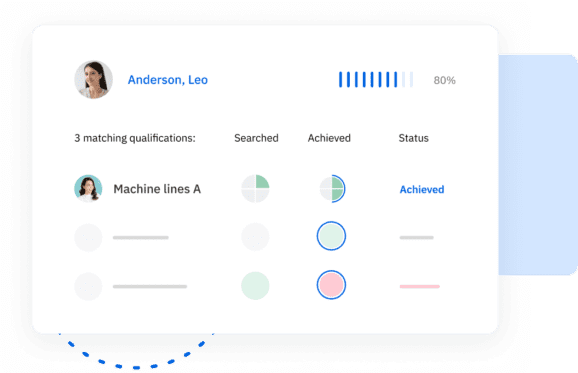 Rankings of top performers and most common skills
What skills are needed most in the organization?
Who are the top performers at the individual and team level?
What skills are evaluated the most over the course of a year?
These and other rankings are available to you at the press of a button in AG5. They used to be hidden, but AG5 sheds much-needed light on them.
With this information, you can identify current problems, but also determine priorities for the upcoming months, establish who your A-players are, and acquire dozens of other insights that are invaluable to you as a manager.
Request a live demo
Schedule a live demo of the only plug and play skills management software!