Skills matrices are great for keeping track of your staff's skills and proficiencies throughout your entire organization or just a single department. You could opt for an old-school, pen-and-paper approach or a digital solution using spreadsheets such as MS Excel. In this blog post, we'll be giving away five free skills matrix templates and samples for you to download.
Free AG5 skills matrix template
Below, you can see an example of a skills matrix that uses levels. We developed this example using MS Excel. Download this particular template for free in Excel!
This skills matrix allows you to identify critical tasks quickly and easily because they depict the skills existing within your company so clearly and concisely. It's also very easy to visualize 'requirements' in this skills matrix. Suppose you want to safeguard continuity by ensuring that you always have at least three people on your team, in your department, or across your organization who are qualified to perform a certain task. You can see this situation in the bottom three rows of our Excel template below:
The template comes with guidelines on how to set it up properly, and even an example to inspire you.
Download this skills matrix template for free as an Excel, Word, and PDF file.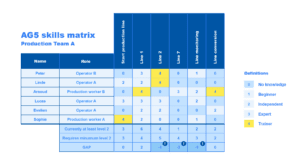 Tip: If you're thinking about upping your own skills matrix game, why not take a sneak peek at our own AG5 software solution?
Four free alternatives
Below you can find free online alternatives to our own Excel templates. We've shared four/five so that you can determine which matrix is the best for your purposes.
Template #2: Gemba Academy
Free Gemba Academy skills matrix template – suitable for large teams with many skills.
Download this template as an Excel spreadsheet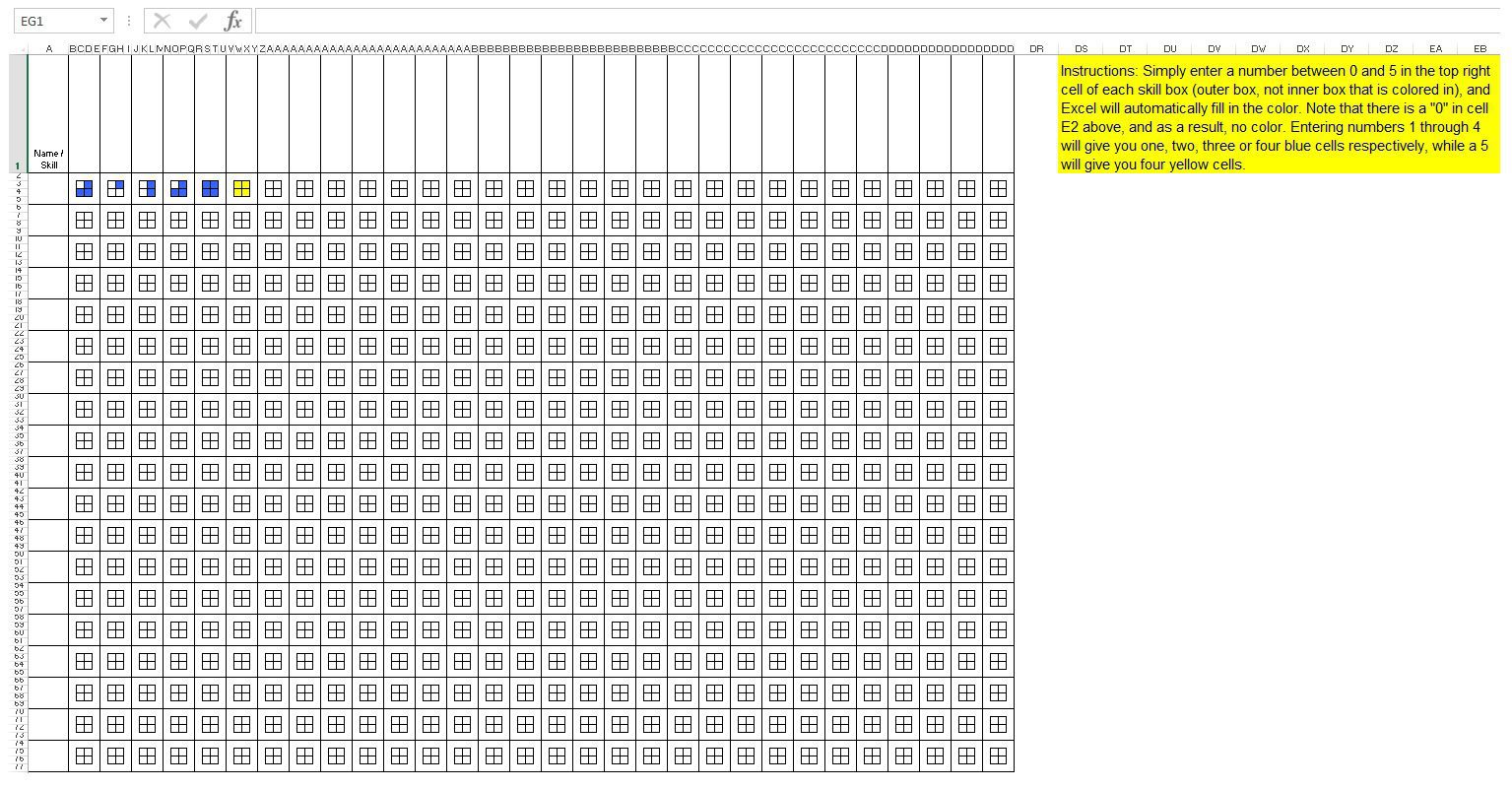 Template #3: Ability6
Free Ability6 skills matrix template – clearly laid out and well organized.
Download this template
 Template #4: Analytics in HR
Free Analytics in HR skills matrix template – simple layout + option to enter the level of interest in a certain competence.
Download this free skills matrix template as an Excel spreadsheet or a PowerPoint file.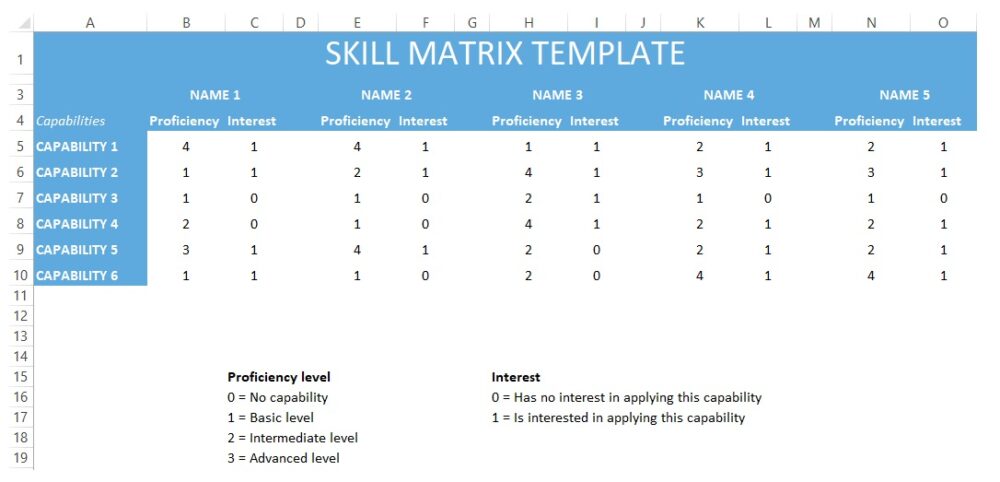 Template #5: EuIT
Free End User IT Training skills matrix – simple layout + option to enter software proficiency levels.
Download this free template as an Excel file.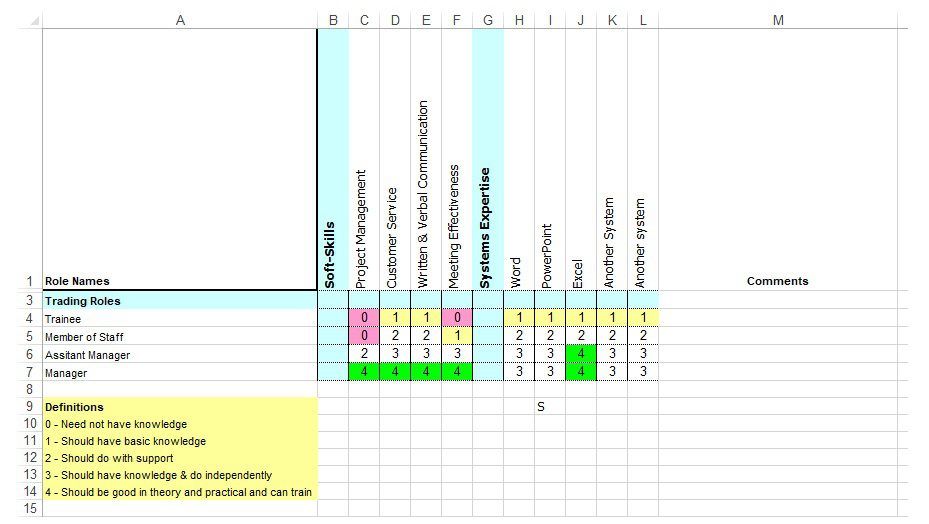 Skills matrices 2022!
In this article, we've shared five skills matrix templates that you can download and test for free. Whether you've opted for one of our own skills matrices or one of the other providers', we simply hope we've helped you find the right tool for your particular purpose.
If you're thinking about upping your own skills matrix game, why not take a sneak peek at our own AG5 software solution? You wouldn't be the first – the Dutch Ministry of Defence is already using it!
Just a few of the AG5 advantages:
single source of truth – the same version for everyone
multiple access levels available for different users
automatic notifications for qualifications and certifications about to lapse
search feature to identify replacements for employees off sick
search feature to find operators with specific skill sets, e.g. 'Retooling production line'
all information available anytime, anyplace, anywhere – unexpected audit? No sweat!
drag-and-drop structuring – however complex your organization
Curious how this actually works? Please feel free to read our additional information or schedule a video call for a free demo!
---
---