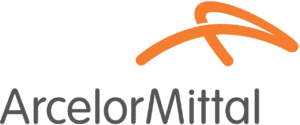 ArcelorMittal Tailored Blanks Gent
Wouter De Smet, ArcelorMittal's training coordinator recounted his experience with AG5 for us.
So, what did you achieve?
moved from a mash-up of SAP and multiple Excel spreadsheets to a single overview

saved our training coordinator 10 hours per month

saved our supervisors 2 hours each per month

gave our 116 staff members access to their own skills portfolios

extended access to skills matrices from 1 training coordinator to 4 supervisors and 8 line managers
What problems were you looking to solve?
We were looking for a company that could provide visually outstanding skills matrices. What's more, the solution had to be affordable and much more user-friendly than our previous systems.
Did you run into any problems when you started using this solution?
I'd written a user manual to explain it for everyone, but in the end no one used it! The migration went very smoothly, even for the end users. AG5's system is just so intuitive and extremely easy to use. Not to mention the fact that it's way more efficient than our previous SAP system.
You can explain it to someone in just a few minutes. Of course, you still have to demonstrate to everyone how it works, but entering qualifications, for example, is a piece of cake.
Was there anything that you were uncertain about before you started using AG5?
It was important to us to know in advance that we'd be able to back up our data. Suppose AG5 went bust and we needed access to this data to reenter it into our legacy systems. Not an issue, because we made sure we had this eventuality contractually covered.
I can now delegate greater responsibility to our supervisors because they have the insights and overview they need to act independently.
And have things gotten better since you started using AG5?
One of the biggest benefits is having a clear overview of all our training programs. It was no problem for me to enter all our training requirements into AG5: statutory training courses, in-house courses, holding company e-learning programs … You name it – it's all there! What's more, it's now immediately apparent to both staff and managers whether there's a skills gap emerging, either individually or departmentally. For example, staff can see that they need to fulfill, say, 60 or 80 requirements and that they still have a way to go. Now, they can approach their managers to discuss options for their continued professional development.
Our supervisors used not to be able to retrieve any form of meaningful overview from the SAP system. And this caused us a lot of planning problems. I used to give them these lists, but they were so long they provided little or no benefit. Now we're using AG5's software, we can immediately spot any skills gaps emerging and shortlist the next five people for training.
So, before using AG5 you had no clear picture of possible skills gaps?
We used to have to lash four or five systems together to extract any semblance of an overview. These included SAP itself, our e-learning system and multiple Excel spreadsheets! In AG5, it's all in one place.
Have you noticed any other benefits working with your new AG5 system?
Another huge benefit for us is that we're ISO-certified for QHSE, and one of the certification requirements states that we have to be able to demonstrate the progress being made in terms of staff/job planning and training. AG5 does this all!
Whenever we get audited, the auditor starts at the top with our senior managers and works his or her way down through the hierarchy to make sure everyone's telling the same story – even down to asking individual staff members about the structure of a particular training program. They respond by confirming that they indeed took a certain course, that they passed, and are now qualified in a certain field.
AG5 also makes it very easy to track the progress being made by looking at the qualifications staff already have and those they're still working toward.
What's more, AG5 would be a godsend in the event of an industrial accident because it would allow us to demonstrate to the authorities, if it were to get that serious, that the staff member in question was fully trained for the job he or she was performing at the time.
Have your duties changed since you started using AG5?
Yes. I've noticed that my work as a training coordinator has changed. I can now delegate greater responsibility to our supervisors because they have the insights and overview they need to act independently. I used to have to direct them as to who needed which training courses. Now the supervisors organize training themselves, whereas that generally used to be up to me.
Drop us a line to get to grips with your skills management challenges – once and for all!
Let's talk!
Use AG5 to identify skill gaps
Say goodbye to Excel matrices. Start using AG5's plug and play skill matrix software.
ISO27001 certified Free trial available