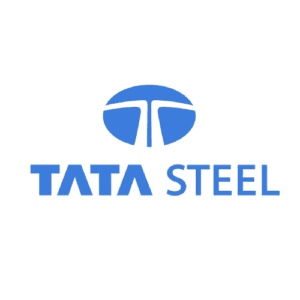 Tata Steel
Joanne Kuipers manages the Tata Steel Academy and with her colleagues at Tata Steel UK was looking for a way to get a better grip on all their staff's qualifications and certification requirements. No mean feat given she has to deal with some 20,000 employees across 2,000 or so teams.
So, what did you achieve?
managers can now see their whole team at a single glance
everyone has up-to-date information instead of multiple outdated Excel spreadsheets
insight into qualifications about to expire within the next few months
quick and easy comparisons of qualifications for 20,000 employees across 2,000 or so teams
staff and management now take full ownership for keeping records up to date
Why is skills management important to Tata Steel?
It's vital as a company such as Tata Steel to know which skills we have in-house so we can safeguard production continuity. But above all it's a question of safety. We need to know our staff are safe. That's why it's paramount that everyone has the right expertise and experience for the job at hand, for example, working on high-voltage or hydraulic equipment.
What's more, we also want to produce the world's highest-grade steel, so we need highly trained personnel. Suppose a system were to fail because someone had done something wrong – that could cost us a fortune for every minute of downtime simply because we produce such huge quantities of steel.
Not to mention audits! They're meticulous and stringent whether it's a government license-to-operate audit or a license-to-sell audit by one of our clients. These include car manufacturers who audit us to verify whether our staff have the right skills and training to produce the quality of steel they demand.
So, what problems were you looking to solve? 
We produce steel non-stop in shifts around the clock. Managers need to know that their teams have all the required skill sets. For example, who's qualified to operate the crane? And are two crane operators available for every shift, as required? Staff at Tata need to be qualified for virtually every task, be it operating a crane, driving a forklift, or using a piece of equipment or machinery.
We'd been using a digital learning management system for years, but it never gave us a clear picture of everyone's skills and proficiency levels. To overcome this problem, managers used to export information from the learning management system to Excel spreadsheets.
But this created new problems because they were too busy to update these spreadsheets every day. We saw that it was totally illogical to maintain two plant systems in tandem – a learning management system and Excel spreadsheets. But managers said they absolutely needed the spreadsheets to maintain a semblance of control. Suppose someone on their team was about to retire – they'd have to know this so they could train someone else as a replacement.
How did you solve this conundrum?
Then something really great happened! AG5 stores all the information we had in our old learning management system in a matrix or a form of dashboard. Managers can now see their whole team at a single glance, as well as their skills and proficiency levels. For example, I need to send Peter on a refresher course because his license expires in two months' time.
What's more, AG5 includes several analytical features that are highly intuitive and user-friendly. It feels as though we're light years ahead over where we used to be with our old Excel spreadsheets. Now we've got an amazing analytical tool at our fingertips!
We're light years ahead now we've gotten rid of Excel!
It even allows us to be far more proactive. For example, if we see that one hundred staff members' licenses will be expiring within the next six months, then we know that we'll have to arrange at least five refreshers in that time, given only twenty people can attend each course.
Another benefit is being able to compare teams. Suppose there are five teams that operate a particular piece of equipment. If one team's output is significantly higher than another's, then we can use AG5 to compare and analyze their skills and proficiency levels – quickly and easily!
And how did the rollout go across all your production plants?
Most of the team supervisors were really enthusiastic. And we introduced AG5 plant by plant, because some production facilities employ over 1,000 people and we needed to know for certain that we'd explained it properly to everyone involved. Otherwise, they wouldn't end up using it. But once we'd rolled AG5 out to a few plants, we started getting other plants contacting us and asking when it was their turn! In other words – an enthusiastic response across the board!
What impact did it have on your staff?
For starters, our managers were never huge fans of the learning management system we already had – too complicated, no overview, and so on and so forth. As soon as they saw AG5, it was, "Oh, wow!" and they were intrigued. They immediately grasped how important it was to be able to manage their team's skills more effectively and efficiently.
It's also creating greater ownership among our managers. For example, it's become a focus for them to turn all the red icons next to team members' names green – this means that their staff have gained proficiency in a new skill. It's a powerful tool in terms of ownership, be it at a staff or a management level.
Ready to close the skills gap?
Let's make it happen. Discover AG5's intuitive solution.