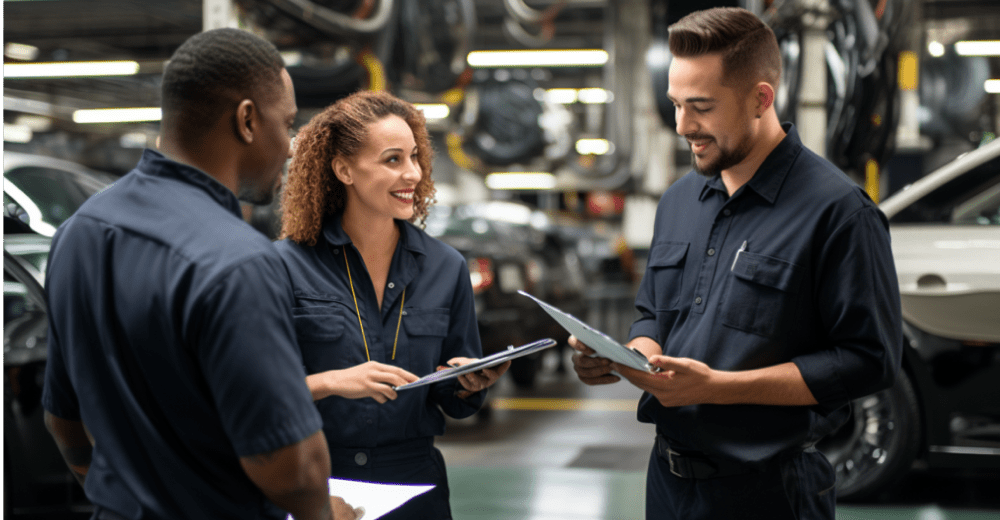 According to a report by the Society for Human Resource Management (SHRM),
One in five employees "have left a job in the last five years due to bad company culture."
That's a striking number, made even more so by the cost of such turnover, which SHRM estimated to be $223 billion.
This issue is compounded by a global skills gap that is also costing organizations billions each year, making it more critical than ever that companies take steps to not only find new talent –but keep that which already exists.
One effective way of doing so is adopting an employee-first mindset, enabling you to put the needs of your employees front-and-center in your organization.
In this article, we'll take a look at several ways that an employee-first mindset can help boost employee retention – among many other benefits.
What does it mean to have an employee-first mindset?
The focus of a company with an employee-first mindset (also known as a "people-first culture") is on creating an environment where employees are not just seen as resources but as vital stakeholders in the success and growth of the organization.
In such environments, employees should feel comfortable:
Participating in decision-making
Sharing thoughts, concerns, and feedback
Seeking professional development
Balancing work and life
Collaborating and building relationships
Innovating and experimenting
When employees work in an employee-first culture, there are often higher rates of job satisfaction, company performance, and, of course, employee retention.
How does an employee-first mindset increase employee retention?
Because an employee-first mindset improves the employee experience on multiple levels, there are multiple ways in which it can have a positive effect on employee retention. In this section, we'll take a look at a few of them.
Enhanced employee engagement
An employee-first fosters a culture of engagement, where employees are actively involved in their work, feel connected to the company's mission, and are more likely to go above and beyond their job responsibilities.
"Employees who are engaged are more likely to stay with their organization, reducing overall turnover and the costs associated with it," according to Gallup's "State of the American Workplace Report."
Gallup also outlines five "drivers" of employee engagement, each of which are positively affected by – or the direct result of – employee-first mindsets.
Purpose. Nurturing a sense of purpose in employees fuels passion, engagement, and commitment, driving them to contribute meaningfully to the organization's goals.
Development. Prioritizing continuous learning and professional growth empowers employees to acquire new skills, bolstering their confidence and career progression.
Caring manager. Compassionate, empathetic managers foster a supportive, psychologically safe workplace where employees feel valued, leading to increased loyalty and well-being.
Ongoing conversations. Regular, meaningful dialogues between employees and supervisors promote mutual understanding, resolve conflicts, and enhance collaboration and problem-solving.
Focus on strengths. Recognizing and harnessing employees' strengths and talents not only boosts their performance but also boosts job satisfaction, leading to higher retention rates and organizational success.
Professional development opportunities
Companies with an employee-first mindset invest in the growth and development of their employees, because they understand their value. This investment "can come in a number of forms," according to an article in Entrepreneur magazine.
These include:
Personalized development plans. Tailored growth strategies empower employees to achieve career goals, boosting job satisfaction and retention.
Skill training. Ongoing skill development equips employees with the expertise needed for career advancement, enhancing their value to the organization.
Support for continuing education. Encouraging and funding further education enriches employees' knowledge and skills, aligning their growth with company objectives.
Mentoring programs. Mentorship fosters professional growth, builds confidence, and creates a sense of belonging, bolstering long-term commitment to the organization.
When employees see a path for advancement and growth within their current organization, they are more likely to stay. This is only enhanced when taking those paths is encouraged by organizations, and not left to employees to find or push for.
Work-life balance
An August 2023 Forbes article reveals that
51% of employees rank work-life balance as the number one reason" for staying at their job.
It's also the main concern for Gen X, Millennials, Gen Z, and women.
Key components of work-life balance include:
Time management. Effectively managing one's time to ensure that work-related tasks and personal activities are given adequate attention without excessive overlap or neglect.
Flexibility. Employees' ability to adapt work hours or arrangements to accommodate personal needs and unexpected events.
Setting boundaries. This can involve turning off work-related devices or not checking work emails during personal time.
An employee-first mindset takes these factors into account by prioritizing employees' needs and well-being –therefore fostering a healthier balance between their professional and personal lives.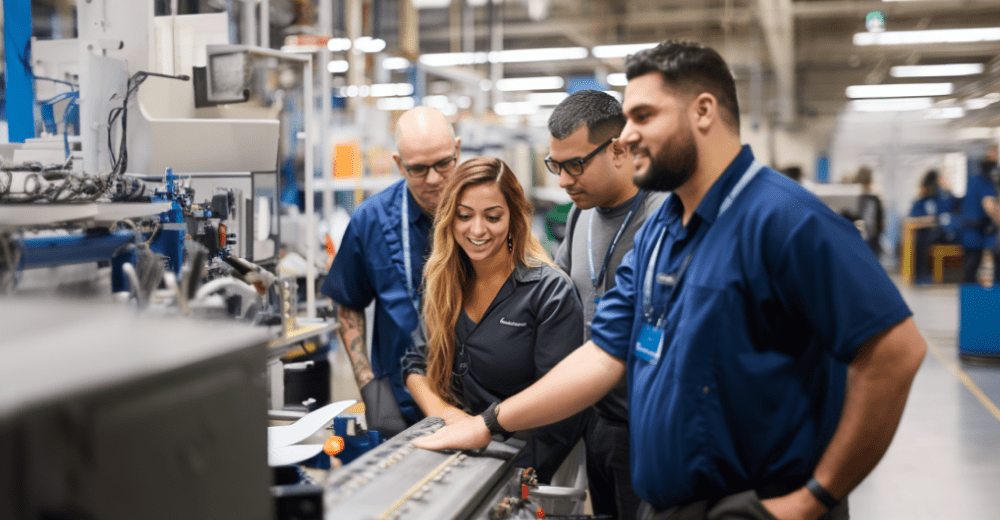 How AG5 supports an employee-first mindset
AG5's skills management platform aligns with an employee-first mindset by empowering individual employees to identify their strengths, interests, and career aspirations – and aligning those with your organization's needs.
It also paves the way for personalized development plans, fostering a sense of value and growth – and therefore enhancing job satisfaction, loyalty, and overall well-being within your organization.
With AG5, you can:
Support, track, and monitor employee training and development, ensuring they have the skills and resources they need stay engaged in their role
Place a focus on continuous improvement with an easy-to-understand interface that your employees can use to quickly and easily ensure they are compliant, safe, and ready to work
Work with employees to determine the career paths that match their and your organization's interests
And much more!
Ready to discover AG5? Schedule a free, 15-minute live demo today to see how AG5's skills management software can transform the way you and your deskless workers operate.
Sources
---
---