ISO 9001: Quality Management Systems
ISO 9001 is the international standard for quality management. In this guide, we will explore the key aspects of ISO 9001, including its significance, steps required for certification, benefits of implementation, and more.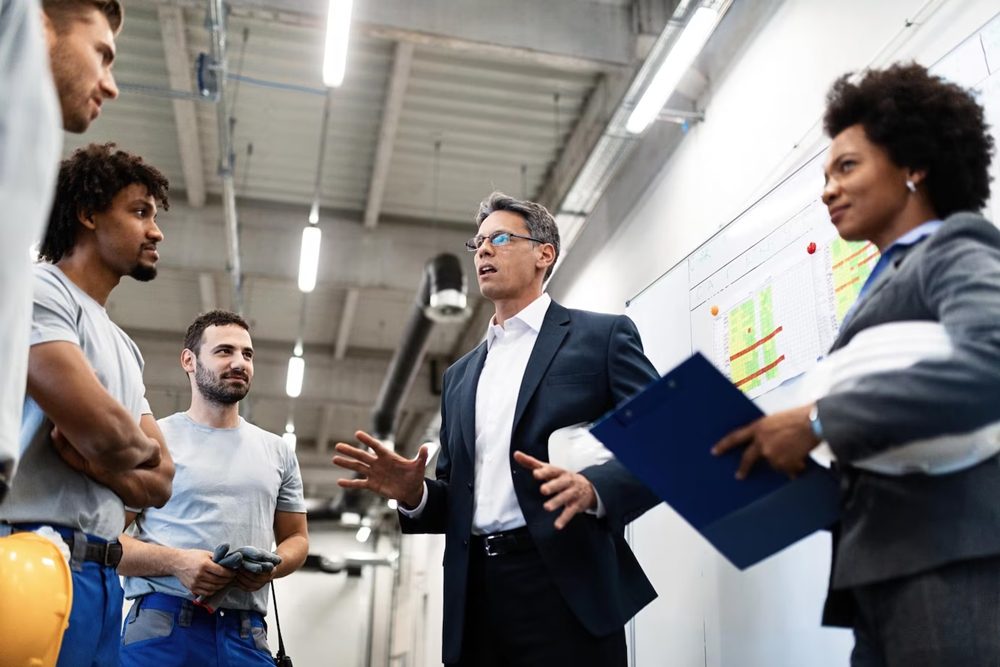 What is ISO 9001?
ISO 9001 outlines a framework that organizations can follow to establish, implement, and maintain an effective Quality Management System (QMS). The standard emphasizes a process-based approach to quality management, focusing on continuous improvement, risk management, and the involvement of top management.
Who needs to be certified in ISO 9001?
Any entity, including businesses, non-profits, and government bodies, aiming to enhance their QMS, customer satisfaction, and overall operational efficiency can pursue ISO 9001 certification to demonstrate their commitment to quality standards. While not mandatory, it can be advantageous for businesses seeking to improve processes and enhance customer confidence.
The benefits of implementing ISO 9001
Implementing ISO 9001 offers several benefits to organizations. Some key advantages include:

Enhanced quality
ISO 9001 certification helps organizations establish robust quality management systems, leading to improved product or service quality and consistency.

Increased customer trust
Certification demonstrates a commitment to meeting customer requirements and enhancing satisfaction, thus building trust and loyalty.

Operational efficiency
The standard encourages streamlined processes, reducing errors, rework, and waste, ultimately enhancing operational efficiency and cost-effectiveness.
How to become ISO 9001 certified
To earn an ISO 9001 certification, an organization needs to develop and implement a QMS in line with ISO 9001 standards, document its processes, conduct internal audits, and then undergo an external audit by an accredited certification body.
What is the ISO 9001 certification cost?
An ISO 9001 certification typically costs around USD $8,500, including preparation, implementation, internal audits, and the final audit by the certification body.
How long does it take to become ISO 9001 certified?
ISO certification typically takes between four and six months, including all preparation, implementation, and audits.
Challenges in implementing ISO 9001
Implementing ISO 9001 may pose several challenges to organizations. They include:

Resource allocation
Adequate resources, including time, manpower, and financial investment, are needed to establish and maintain the quality management system.

Cultural shift
Achieving a mindset change towards quality across all levels of the organization can be difficult, requiring effective communication and training.

Complexity
Adapting ISO 9001 to the organization's unique processes while ensuring compliance can be intricate and demand thorough planning.
Tips and strategies for preparing for ISO 9001 certification
Here are a few tips for preparing for an ISO 9001 certification:
Familiarize yourself with the ISO 9001 requirements for a clear understanding.
Obtain top management support to drive commitment and allocate resources.
Assess your processes against ISO 9001 to identify gaps and prioritize changes.
Educate and engage employees in understanding quality objectives and their roles.
Develop an implementation plan and document processes as per ISO 9001 standards.
How to maintain an ISO 9001 certification
ISO 9001 certification renewal requires organizations to undergo a recertification audit before the initial certification expires, typically every three years.  This audit ensures continued adherence to quality management principles. Regular surveillance audits may also be conducted to maintain compliance during the certification cycle.
What are resources for ISO 9001 certification?
For more information and guidance on ISO 9001 certification, you can refer to the following resources.
International Organization for Standardization (ISO). The ISO 9001 page on the official ISO website provides the ISO 22000 standard document, news updates, and additional resources.
Accredited certification bodies. To pursue ISO 9001 certification, you can reach out to accredited certification bodies that offer certification services in your region. These bodies have the expertise to guide you through the certification process. You can find a list of accredited certification bodies on the website of the International Accreditation Forum (IAF) or contact your local accreditation body.
NQA. NQA is a global certification body that offers ISO 9001 certification. You can find more information, as well as an implementation guide for ISO 9001, on its website.
Free skills matrix template. AG5 offers a free industry skills matrix template for ISO 9001 certification. Using it, you can develop and implement a plan to ensure that your employees' ISO 9001-related skills are up to date, comprehensive, compliant, and ready for the future.
ISO 9001 vs. ISO 13485: What's the difference?
While ISO 9001 is a general standard applicable to various industries, ISO 13485 is specific to the medical device industry. The main objective of ISO 13485 is to ensure the consistent design, development, production, installation, and servicing of medical devices that meet both regulatory requirements and customer needs, placing a strong emphasis on risk management, traceability, and documentation. For more information, read our ISO 13485 certification guide.
ISO 9001 vs. AS9100: What's the difference?
AS9100 is a specialized standard catering specifically to the aerospace industry. It incorporates all the requirements of ISO 9001 while adding additional aerospace industry-specific requirements, such as those related to configuration management, risk management, traceability, and requirements for design and development. For more information, read our AS9100 certification guide.
Skills management
Skills management for ISO 9001
AG5 stores all certifications in the cloud, providing all authorized personnel with access to the right version of approved certifications. This helps you easily keep track of all data and documentation related to an ISO 9001 certification across your organization.
Using AG5's skills management software, you can monitor the status of any type of certification that is relevant to your workforce, leveraging intuitive dashboards that provide you with a clear understanding of exactly what is needed to keep your employees skilled and safe.
Book a demo
FAQs about ISO 9001
What is the scope of ISO 9001?

Is ISO 9001 certification mandatory?

How long does it take to obtain ISO 9001 certification?

What are the cost considerations for ISO 9001 certification?

What is the validity period of ISO 9001 certification?

Can ISO 9001 be integrated with other management systems?

How can you learn more about ISO 9001 certification?