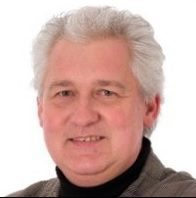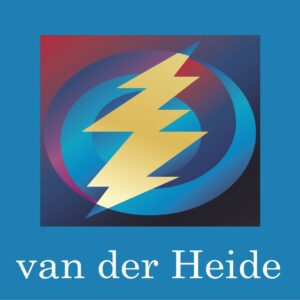 van der Heide
Construction
Technology & Engineering
Gerard Drost QHSE manager & higher safety expert at van der Heide was looking for a system that would send him automatic alerts anytime a certification, license, or permit was about to expire.
So, what did you achieve?
Zero stress around expired certifications/permits – automated email alerts
All employees' certification/permit details at their fingertips – AG5 app
clear overview of training courses about to expire
So, what problems were you looking to solve?
We used to have to unfold a huge A3 sheet of paper listing all our training courses and qualifications. No mean feat given we have over 200 employees working here!
But our real problem was that we recorded all our training courses and qualifications in an Excel spreadsheet. Before we knew it, this had become enormous and totally unwieldy – dozens and dozens of rows and columns. We only let one member of staff keep it up to date because if we let anyone else touch it, it all fell apart! AG5 was the perfect solution.
What do your staff think about AG5?
The biggest advantage of the AG5 system is that it has its own app. Tap, tap, tap and anyone can upload their certificate to the system quickly and easily. And what's more, with the app installed on your smartphone or tablet, you have a record of all your qualifications and certifications at your fingertips to show to our clients. And this is something our clients regularly inquire about because they need to see our personnel are SCC-certified and qualified to do the work at hand. It used to involve a pile of paperwork, and the latest certificates were never where they were supposed to be.
Using the app, our personnel can now show clients everything at a single glance when going on site. So much faster, "Yes, all good, in you come!"
What changes are you witnessing in your sector?
There's no end to the number of new certifications, licenses, permits. We used to have to deal with just one … SCC. Nowadays, there are dozens of technical certifications like SCIOS, Scopes 8,9,10, and 12. Not to mention all the requirements our inspectors need to meet to just show up at work. It never ends. But this isn't a problem – that's one of the ways van der Heide distinguishes itself! Nonetheless, we still need to have everything extremely well organized. And AG5 allows us to do just that.
And do you use any other systems?
We also use an HRM system but much prefer using AG5 for skills matrices because you can see everything at a glance, get a total snapshot of all your training statuses, and define current and future skills for each job or role. Uploading certificates to our HRM system takes a lot of effort, which is another reason why we prefer AG5. Our HRM system does, however, issue an alert if a certification or permit is about to expire, but one time only and that's it – too easily forgotten or overlooked! In AG5, you can set multiple reminders. So, yet another reason why we love AG5 so much.
But the biggest bonus of all is that with AG5 we have a far better, quicker overview of all the compulsory training courses, certificates, and licenses about to expire.
And our personnel have to complete a lot of mandatory training, let me tell you! SCC for safety, engineering, overhead working, etc. Can you imagine our poor designated Excel administrator maintaining all that in a spreadsheet?
You should have seen the joy on her face when we showed her AG5's workflow! The workflow essentially lets you configure a series of automatic emails as a training course's expiry date approaches. This alone saves her so much time and energy because she no longer has to rummage through all the spreadsheets and get in touch with personnel to schedule a refresher. The first thing she did was configure the automated emails – she was so enthusiastic about this particular feature, we caught her setting them up on her afternoon off.
Is there anything you think's missing in AG5?
Just one thing! The icing on the cake would be a way to link costs to a training course so we can generate long-term budgets based on training expiry dates.
Ready to master skills management?
Get a personalized walkthrough of AG5 from one of our product experts in just 15 minutes.
ISO27001 certified Free trial available