As your organization's HR manager, you're principally responsible for keeping its staffing policies on track. And as you know all too well, this means you have a whole host of different tasks and responsibilities. Fortunately, there are many useful software solutions and tools available these days to make your work much easier. This blog post explores some of the leading solutions relevant to the world of HR.
The multi-faceted role of the HR professional
I was speaking recently to an HR manager about what her role involved exactly. It soon became apparent how the terms HR (human resources) and P&O (personnel & organization) are often seen as one and the same. Although they're certainly related, they're also significant differences. As a rule, P&O deals with practical issues and HR tackles strategic aspects relating to staffing policies and resource management.
HR is strategically embedded in the organization and focuses primarily on providing advice about staffing strategy – depending in part on the company's strategy as a whole. HR professionals also fulfill the role of 'bridge builders' between management (strategic plans) and employees (operational shop-floor policies).
In practice, this involves HR professionals tackling many of the following tasks and issues:
What's the impact of a planned change on staffing levels and makeup?
What consequences will digitalization have on our staff's tasks and competences?
Is it advantageous and/or socially responsible for us to relocate our production overseas?
How can I gain a better insight into our primary operational processes?
How should I deal with employment terms & conditions, benefit plans, and employment contracts (temporary/permanent/flexible)?
As you can tell, a multi-faceted role! Fortunately, there are plenty of tools to help you out.
Hr software & tools
Useful HR software and tools for streamlining HR managers' tasks and shaping smart staffing practices are virtually indispensable these days. They assist with a whole range of different tasks.
The benefits of using HR software and tools:
quick & easy mapping of staff members' skills, competences, and qualifications
time-savings – relieving staff of repetitive, time-consuming activities so they can concentrate on their core tasks and responsibilities and provide real added value
greater mobility & professional development – allowing staff to take control of their growth
quick & easy retrieval of important data – providing insights into important KPIs, such as staff turnover, actual vs budgeted salary costs, staff satisfaction levels, etc.
In practice, HR tools can be grouped into one of four categories:
HR software packages
HR software packages provide a wide range of functionality and solutions. Packages that offer virtually everything you can imagine in terms of options and features are generally more cost-effective, more compatible, and more clearly organized than a solution patched together from multiple vendors' packages.
Below, you'll find a list of some of the most popular HR software packages currently available.
1. BambooHR
BambooHR is a lean, modern HR software package developed principally for small- and medium-sized businesses. It allows users to migrate information stored in complex spreadsheets to a modern-day HRIS system that can be tailored to your specific requirements.
BambooHR simplifies core HR tasks such as recruitment and staff management, includes a job applicant tracking system, and displays all open job vacancies in a separate dashboard.
It also offers advanced planning features and other options:
goal & bounce management
data import & export
SSL protocol support
multilingual support
G Suite integration
Several pricing plans are available for use across multiple platforms.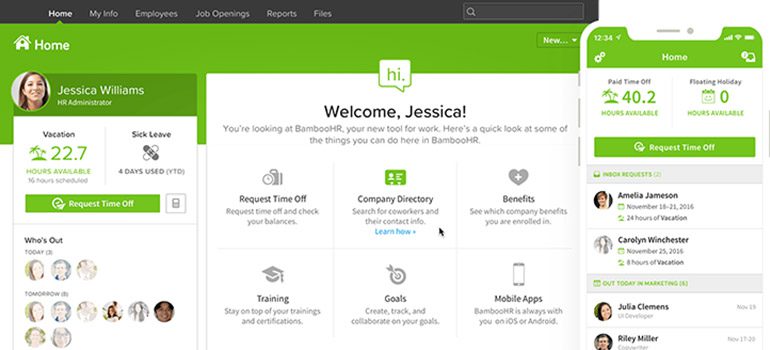 2. PeopleHR
PeopleHR is a lean, modern, and easily accessible HR software package. It not only enables you to generate and manage comprehensive management reports quickly and easily but also allows you to analyze trends inside and outside your organization.
It's even possible to involve your staff in this process with its Employee/Manager Self-Service module. This minimizes the time and effort required to enter data, as well as the volume of questions being directed to the HR department.
Additional benefits include full customization, scalability, and cloud and/or on-premises installation options.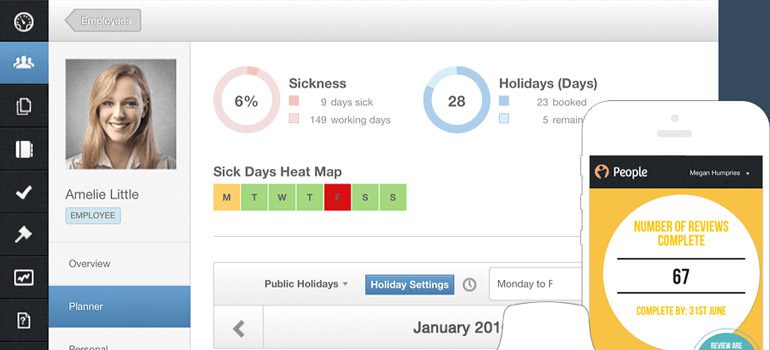 3. Gusto
Gusto is a versatile HR software package that combines payroll management with various HR features:
timesheets
vacation request management
visual team/departmental organizational structures
employee handbook builder
(allowing a full profile to be created including skills, competences, & qualifications)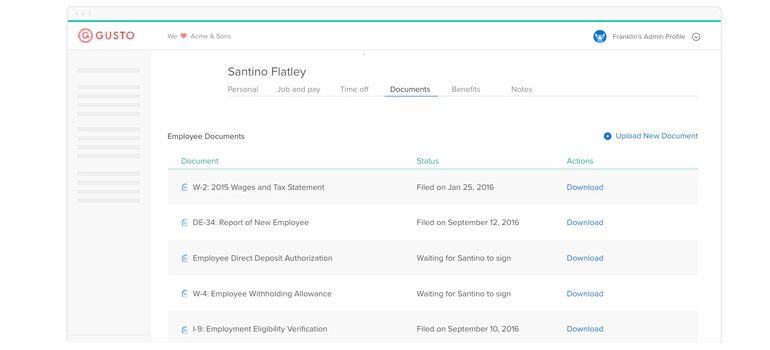 4. Zenefits
Zenefits is a fast-growing provider of HR software packages. Its software focuses on the needs of small- and medium-sized business and aims to eliminate the stress and complexity of personnel administration for companies and their staff by providing a user-friendly HR ecosystem:
BI (business intelligence)
employee directory
document app (automated form and skills matrix completion & updates)
advanced payroll management & synchronization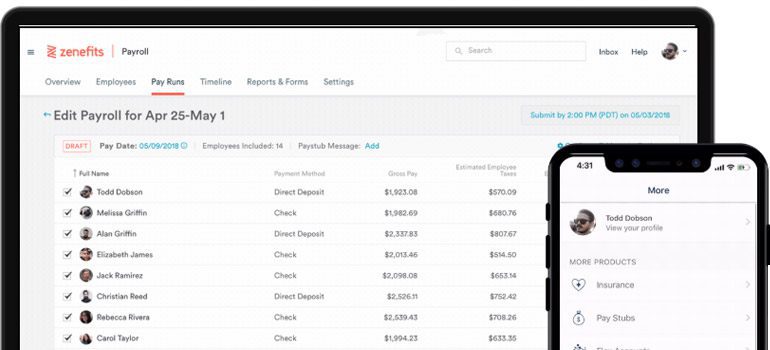 5. Workday HCM
Workday HCM is a relatively simple, but exceptionally versatile, on-demand HR software package.
It offers important HR services and features:
HR analytics
compliance, audit trail, security management
workforce planning
recruitment & talent management
payroll management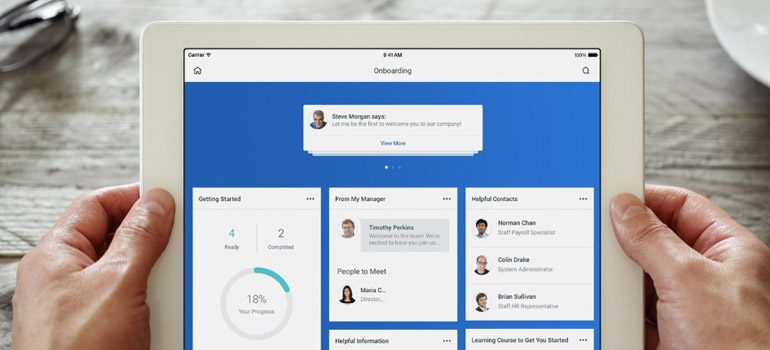 6. ADP Workforce
ADP Workforce is a web-based HR solution designed for medium-sized businesses. It consolidates and automates all of a company's HR tasks into a centralized dashboard.
Employees can also access and manage essential HR features themselves once granted additional user rights.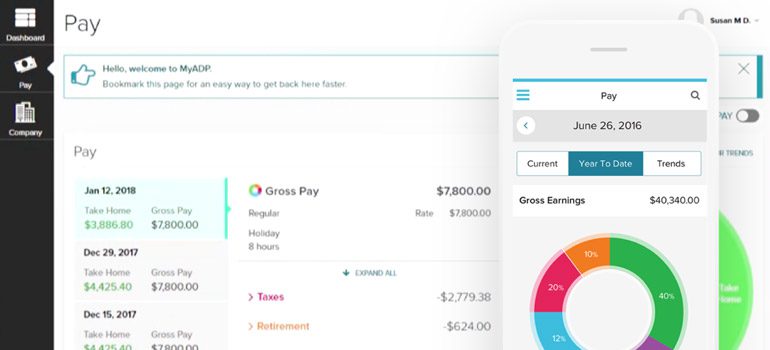 7. Kronos Workforce
Kronos Workforce is a powerful, platform-independent, cloud-based HR management solution that offers a comprehensive package of highly scalable features and is specially designed to automate all your organization's HR processes.
It offers a full suite of HCM functionality ranging from skills pool management to payroll administration within a single solution.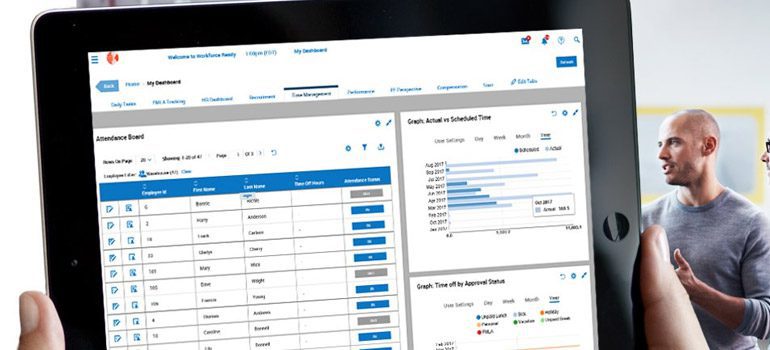 8. Zoho HR
Zoho HR is a 360° solution providing various HR features:
centralized staff search & organizational structure viewing
automated time sheet generation
automated leave registration
skill/competence feedback & automated shop-floor updates
A special-purpose case management tool even makes it possible to create categories for different types of questions and to assign employees to these categories. It also allows you to organize and discuss cases using a comment feature.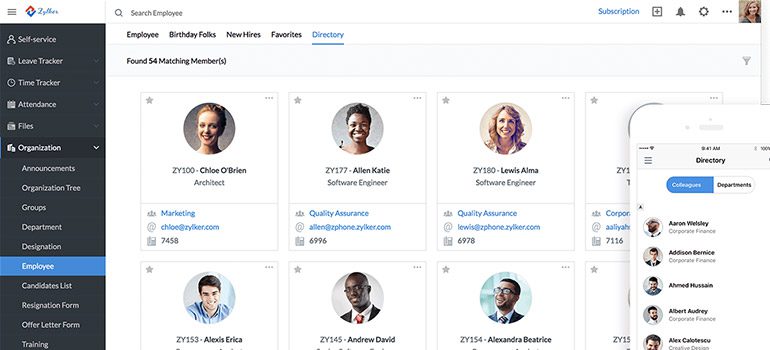 9. Namely
Namely is an all-in-one platform that combines HR functionality with payroll management. It offers a centralized personnel database, as well as calendar, customized profile, social news feed, analysis, and vacation/leave planning features.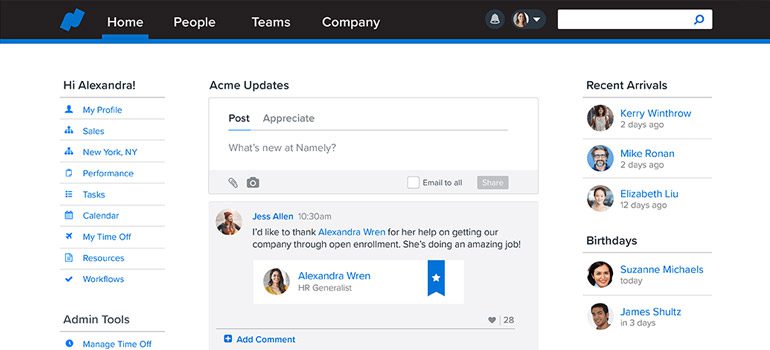 10. SAP SuccesFactors
This is a large, but unfortunately somewhat cumbersome system offering ten modules:
Employee Central is a staff and management portal that contains personal profiles and simplifies administrative tasks, e.g. vacation requests.
Recruiting streamlines the recruitment & selection process by offering talent management and advanced search features.
Onboarding simplifies and speeds up the process of bringing new employees on board.
Learning provides staff with access to training and educational material.
Performance & Goals allows managers to set goals and monitor staff performance.
Compensation builds upon the previous module and allows managers to reward staff for their performance.
Succession & Development helps select the most suitable candidates for management positions.
Workforce Analytics is a real-time analysis tool.
Workforce Planning helps analyze staffing levels and available workspace.
SAP JAM is a social network intended to improve professional relations between staff members.

11. Oracle PeopleSoft
Oracle PeopleSoft, like SAP SuccessFactors, is a large and comprehensive HR software package that provides planning, competence management, analysis, recruitment, selection, and relationship management functionality.
Although it has a full range of features covering more or less everything in the field of HR, its size and complexity make PeopleSoft a fairly cumbersome system with a steep learning curve.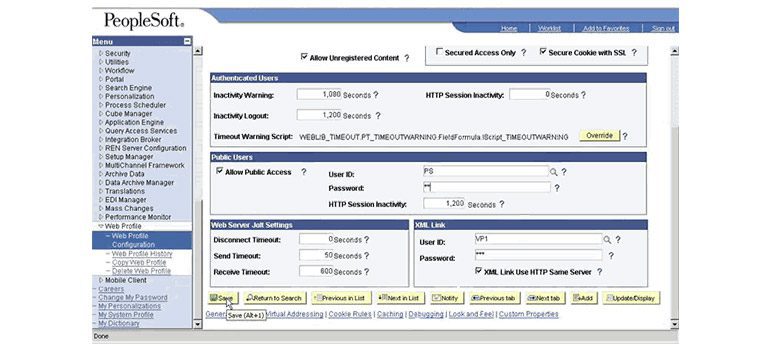 Performance management tools
Besides versatile HR software packages, there's also a whole range of HR tools focusing specifically on performance management. These help place employees center stage.
Let's look at the leading software and tools that can help you take your organization's performance management to the next level.
12. 15Five
15Five is a platform that streamlines communications between staff and management. It takes staff only fifteen minutes a week to answer a handful of questions and saves management's time reading and processing these answers.
15Five also has tools to get and give feedback quickly and easily throughout the entire organization.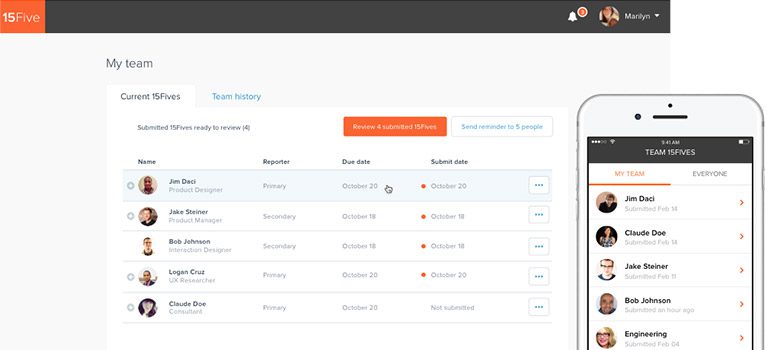 13. Trakstar
Trakstar is a simple, but powerful, employee evaluation solution that helps HR managers to process feedback, objectives, and assessments.
It allows you to create customized forms, record objectives, and set up flexible workflows so that you can meet organizational requirements.
Various employee registration and comprehensive reporting tools also help provide clear insight into staff performance over a longer span of time.

14. Eloomi
Eloomi is an extremely versatile platform consisting of modules that allow you to put together, plan, and evaluate employee training programs.
It also includes a reward system to keep staff motivated with certificates, badges, and points, as well as a module for creating checklists and reports.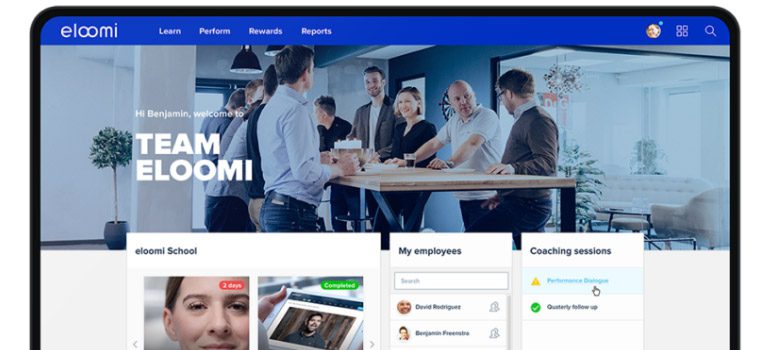 Hr analytics software
Analysis and interpretation are also core tasks that form part of the HR professional's skill set. Analytics software can help you streamline and simplify these tasks.
There are several options available on the market.
15. Zoho Analytics
Zoho Analytics is a self-service system for organizing and visualizing raw data. It allows you to consolidate data from a wide range of data sources and generate clear and concise reports and dashboards.
Built-in visualization tools then allow you to present the data in several different ways.
Zia – an intelligent assistant that uses artificial intelligence (AI), machine learning (ML), and natural language processing (NLP) – provides answers to all your questions in the form of reports and KPI widgets.
Zoho Analytics also allows you to publish and share these reports with your co-workers.

16. Sisense
Sisense is a cloud-based Business Intelligence (BI) solution. It's user-friendly and provides access to an extensive range of data sources. Even though installation is straightforward, Sisense also offers numerous useful onboarding sessions.
The system also integrates some relatively new features including Amazon Echo, which allows you to request data verbally and have the results presented in spoken language.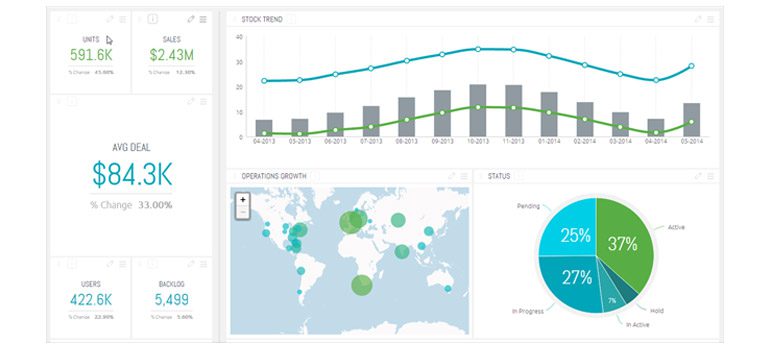 17. ClicData
ClicData supplies accessible analytics software that allows you to connect data sources from more than 250 databases, systems, and files.
Automated data processing and customizable dashboards using more than fifty widgets make presenting relevant company data quick and easy. It also allows you to share data to co-workers' desktops or mobile devices.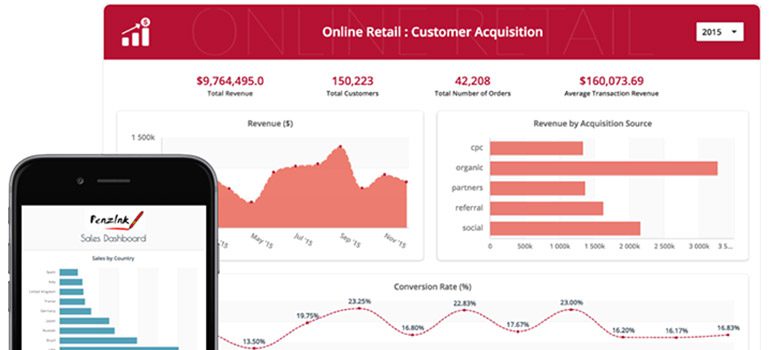 18. Domo
Domo excels in terms of its speed, scalability, and flexibility. It also has a high degree of interoperability with many other systems and software solutions and excellent multi-layered security.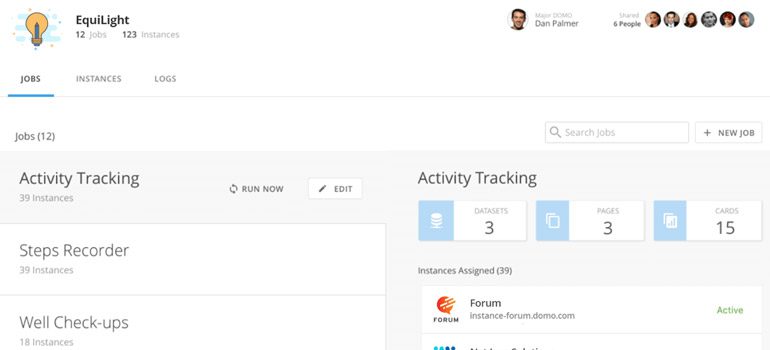 19. Tableau
Gartner ranks Tableau as one of the top analytics software developers around. Its software allows you to visualize relationships between productivity, time, and tasks so that you can optimize planning and resources. Tableau has a particularly smart and clearly laid-out user interface.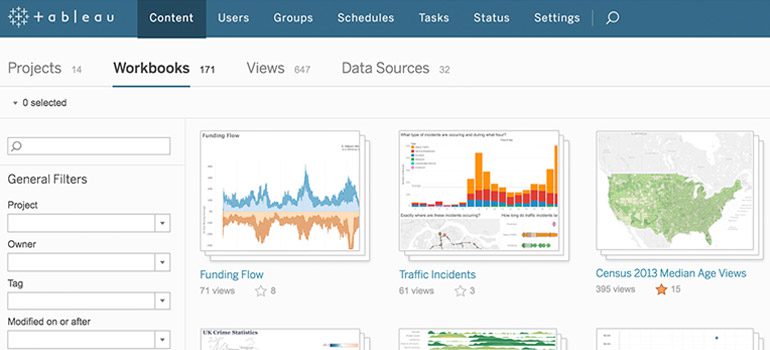 Miscellaneous HR tools
And last, but by no means least, several other HR tools are also available that focus on specific HR-related tasks.
20. Rydoo
Did you know that expense management was one of the foremost cost items within most companies? Often, it accounts for as much as ten per cent of the total budget. Rydoo is an HR tool that provides greater insight into business expenses and makes expense management cheaper and more efficient.
It allows you to implement your own expense policies so that you no longer have to check receipts manually and provides tools to deal with different types of expenses, e.g. daily reimbursements, mileage, or certifications.
It also gives real-time insights into collective and individual expensing behavior across your entire organization.
21. Clockify
Clockify is a free timesheet app for an unlimited number of users that lets you easily clock in your time and get data for employee payroll calculated automatically.
It allows tracking time as you work, adding time manually, or in a timesheet, and defining different hourly rates for different team members and projects. You can then analyze the time tracked with weekly and visual Reports, and a comprehensive team Dashboard.
This time tracking software is available across multiple platforms and it integrates with 100+ popular business apps. For a monthly or annual fee, you can further enhance your workflow with extra features such as lock timesheet, automatic lock, required fields, time audit, and more.
21. Timetastic
Timetastic is one of these "do one thing and do it well" kind of apps. Its focus is purely on organizing and tracking time off work – PTO, sickness, holidays, and so on. So rather than filling in forms to request a day off work, and having to update spreadsheets to keep track of everything – you get one simple app that does the lot.
Your employee opens the app, clicks the days they want off. Timetastic sends the request to their manager, and when the manager clicks to approve it all your calendars are instantly updated. Moreover, the user interface is easy to set up and use, you have both desktop and mobile apps and it is integrated with Outlook, Google Calendar, Slack, and MS Teams."
22. AG5 skills management software
Skills matrices help HR managers map their organization's skills, competences, and qualifications. Many HR managers still use spreadsheets, such as MS Excel, to create skills matrices because they're a popular and familiar application that allows them to create unlimited matrices. Using Excel to manage your skills matrices also allows you to amend and update data at any time.
However, most skills matrix spreadsheets start simple and over time slowly grow to become a complex and unwieldy collection of tasks, certifications, workplace instructions, job requirements, etc., etc. What's more, chances are several people within your organization will need access to the same matrices. Who's updated which matrix? Are there already multiple, conflicting versions in circulation? And who's actually got the latest version?
Using skills management software, you can eliminate all the pitfalls and complexity that spreadsheets create:
enter proficiency updates and training results directly from the shop floor
put together project teams explicitly based on expertise and experience
set up notifications for each individual, group, or certification
assign the right operator to a specific task, e.g. 'retool production line'
find the best replacement for a staff member off sick
map skills and knowledge across multiple sites/locations
replicate organizational structures and relationships between staff members and qualifications using drag-and-drop menus
If you're curious about AG5 software, schedule a free demo to discover the foremost benefits and features firsthand.
Keep it sweet and simple (KISS)!
That was quite a list! As you can see, there are a number of software solutions and tools that can help make your life as an HR manager a little bit 'sweeter' and 'simpler' too. There's a tool available for virtually every aspect of HR … creating and maintaining skills matrices, processing and planning vacation/leave requests, managing business expenses, performing in-depth analyses, you name it.
If you'd like to find out more about smart HR software and tools, feel free to drop us a line for additional information – no strings attached!
---
---