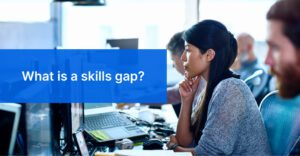 The skills gap is a hot topic in the workforce today. Employers are encountering difficulties in hiring and maintaining employees with specific skills in almost every industry. Many organizations are discovering that this struggle isn't just a problem for businesses – it's also a significant economic threat. According to recent estimates, for example, G20 economies stand to lose an astonishing USD 11.5 trillion in growth over the next decade due to a widening skills gap. But what are the skill shortages – and how can we address it on a global scale? Let's take a look.
What is a skills gap?
A skills gap refers to the difference between the skills employers seek in their employees (or candidates) and the essential skills that they possess. This could occur due to a lack of education or experience in certain areas, or because of outdated qualifications that no longer reflect the current job market's needs.
Another cause of the misalignment in expectations between employers and employees is the perception gap of fair compensation. For example, an employer may be looking for someone specialized in a specific field, but isn't willing to pay an expert what they believe they are worth, or provide those experts with an environment in which they believe they can thrive.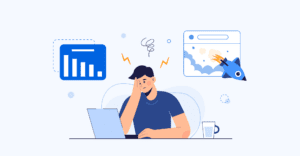 Whatever the cause, this mismatch between employer requirements and employee abilities creates a "skills gap" that can lead to difficulty filling positions and reduced economic growth. If left unaddressed, skill shortages can widen and harm your business by leading to lower productivity, decreased employee morale, or even a drop in profitability. This means business owners must take action to remain competitive.
How to close the skills gap in your organization
Closing a skills gap in your workforce takes time and effort. For example, 80% of IT professionals say that skills gaps pose a high or medium risk to their team's ability to meet its objectives, according to the Skillsoft 2022 IT Skills & Salary Report.
So how can HR leaders still meet the growth goals of the business? Here are a few tips to help close skill shortages quickly and effectively.
Monitor industry trends
Actively research emerging technologies and new job functions that could affect your organization's bottom line. To do this effectively, HR leaders should seek strategic partnerships with other organizations or industry experts who can offer insights into upcoming trends. Additionally, attending conferences or joining professional networks can provide helpful information about up-and-coming roles or technologies that may be relevant to your organization.
Evaluate competitors 
It is vital for HR leaders to assess their competitors' strategies and resources when looking for ways to close skill shortages. Evaluating competing organizations can provide valuable insight into skills that are essential for success in today's market.It can also help identify opportunities for improvement within your organization based on what competitors are doing differently.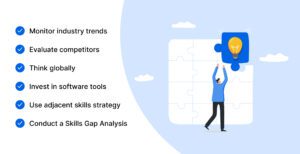 Think globally 
HR leaders should consider looking outside their local labor markets when seeking talent to fill skill shortages. The internet provides companies with access to a global talent pool that could help them close existing skills gaps quickly and cost-effectively. This could include looking at foreign candidates who already have the necessary training and experience, or collaborating with universities abroad to identify potential candidates who might be interested in working remotely or overseas.
Invest in software tools
Skills software tools can help you better manage and assess your team's skill set. By leveraging a software system, you can quickly identify gaps or weaknesses in your team's current skill set and develop a plan for bridging those gaps. The right software system should provide an easy-to-use dashboard that will provide you with an overview of where your team stands on various competencies and certifications.
Use adjacent skills strategy
Tap into the remarkable potential of your team with adjacent skills development. This cost-effective strategy helps bridge gaps in employees' skill sets while setting them up to take on more significant roles as part of graceful succession planning.
Conduct a Skills Gap Analysis 
One of the most efficient ways for HR leaders to identify and close skills gaps is by conducting a Skills Gap Analysis (SGA).
SGA software can help employers identify unqualified personnel, understaffed areas, or underperforming teams, helping you determine which training programs would ensure that you always have qualified staff present when needed.
Here's a step-by-step guide to conducting your own SGA:
Define the specific skills your company needs from its employees.
Evaluate the skills your employees have.
Compare the two lists to have a clear picture of where the skills gap exists in your company.
Develop a plan to close the skills gap. This may involve providing training and development opportunities for your employees, or even hiring new employees with the specific skills your company needs.
By conducting a skills gap analysis, you can ensure your company has the skilled employees it needs to thrive.
Get a free demo of our skills management software solution
The skills gap is a significant problem for businesses. However, there are several ways you can use to help your organization bridge the skills gap.
Skills matrix software can provide you with a clear picture of your company's specific skills and employees with those skills. This will better enable you to visualize the skills gap in your company and the steps you can take to close it.
If you want to bridge the skills gap in your company, schedule your free demo to get started!
---
---