ISO 22000: Food Safety Management
ISO 22000 is one of the most widely recognized standards for food safety management. In this guide, we will explore the key aspects of ISO 22000, including its significance, steps required for certification, benefits of implementation, and more.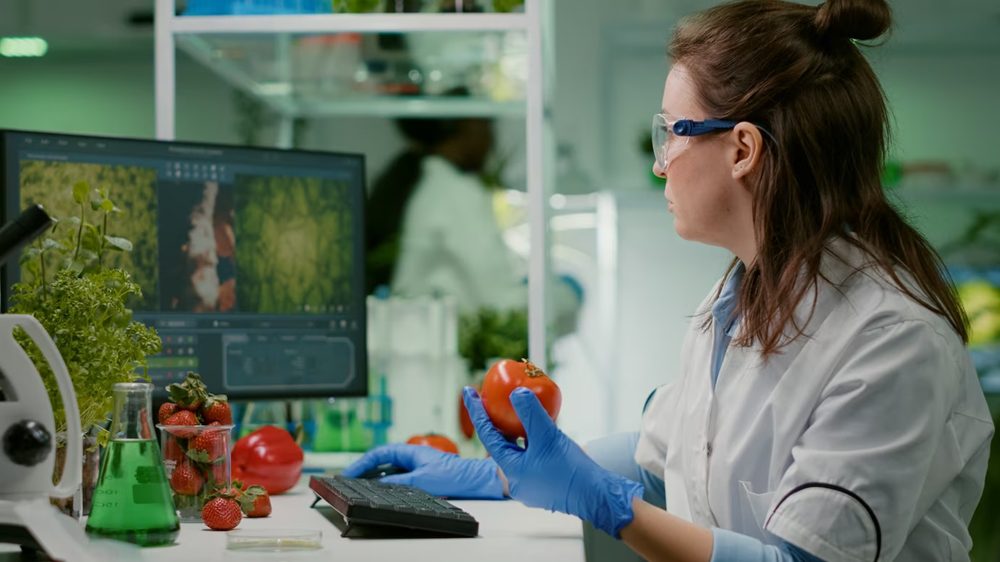 What is an ISO 22000 certification?
ISO 22000 is an internationally recognized standard for food safety management systems. It provides guidelines for ensuring the safety of food products throughout the entire supply chain, from production to consumption, with the aim of preventing foodborne hazards and maintaining quality.
What is the purpose of a food safety management system?
The purpose of an ISO 22000-certified food safety management system is to establish structured processes and practices that ensure the production, handling, and distribution of safe and hygienic food products, reducing risks to consumers and enhancing overall food safety.
Who needs an ISO 22000 food safety management certification?
Any organization involved in the food industry, including manufacturers, processors, distributors, retailers, and catering services, can benefit from ISO 22000 certification. It helps ensure food safety, regulatory compliance, and consumer confidence by implementing effective food safety management systems. While ISO 22000 is not mandatory, some regulatory bodies or customers may require it as a prerequisite for doing business.
When should staff receive food safety training for ISO 22000 certification?
Staff should receive food safety training for ISO 22000 before implementing the food safety management system. Training ensures understanding of the standard's requirements, promotes proper practices, and helps in effectively implementing and maintaining the system for safe food production.
Benefits of implementing ISO 22000 certification
Implementing ISO 22000 offers several benefits to organizations. Some key advantages include:

Enhanced food safety
ISO 22000 implementation improves food safety practices, reducing the risk of contamination and foodborne illnesses.

Regulatory compliance
Conforming to ISO 22000 helps meet food safety regulations and standards, ensuring legal compliance and reducing potential liabilities.

Consumer trust
Certification fosters consumer confidence by demonstrating a commitment to food safety, leading to increased customer trust and brand reputation.
How to get an ISO 22000 certification
To get certified in ISO 22000, an organization typically develop and implement a food safety management system, undergo an internal audit, engage a certification body, then undergo an external audit. Upon successful assessment, the organization will receive ISO 22000 certification.
Challenges in implementing ISO 22000 certification
Implementing ISO 22000 may pose several challenges to organizations. They include:

Complex documentation
Developing and maintaining the required documentation, procedures, and records can be time-consuming and resource-intensive.

Employee training
Ensuring all employees understand and follow the new food safety protocols may require extensive training and change management.

Supply chain coordination
Coordinating food safety practices across suppliers and partners to meet ISO 22000 standards can be challenging, especially for global supply chains.
Tips and strategies for preparing for ISO 22000 certification
Here are a few tips for preparing for an ISO 22000 certification:
Educate staff about ISO 22000 requirements, emphasizing their roles in food safety.
Develop clear procedures, records, and policies aligned with ISO 22000 standards.
Conduct internal audits to identify gaps and make necessary improvements.
Ensure suppliers meet ISO 22000 standards and communicate effectively to maintain food safety throughout the supply chain.
Establish a culture of ongoing evaluation, corrective actions, and preventive measures to enhance food safety practices continually.
Does an ISO 22000 certification expire?
ISO 22000 certifications are typically valid for three years. The renewal process involves conducting regular surveillance audits by a certification body to ensure continued compliance with standards. Organizations must demonstrate effective food safety management system maintenance, improvements, and adherence to regulations to maintain certification status.
Resources for ISO 22000 certification
For more information and guidance on ISO 22000 certification, you can refer to the following resources
International Organization for Standardization (ISO). The ISO 22000 page on the official ISO website provides the ISO 22000 standard document, news updates, and additional resources.
Accredited certification bodies. To pursue ISO 22000 certification, you can reach out to accredited certification bodies that offer certification services in your region. These bodies have the expertise to guide you through the certification process. You can find a list of accredited certification bodies on the website of the International Accreditation Forum (IAF) or contact your local accreditation body.
Regulatory authorities. Various regulatory authorities worldwide, such as the U.S. Food and Drug Administration (FDA) in the United States or the European Food Safety Authority (EFSA) in the European Union, are closely related to ISO 22000. These regulatory bodies may use ISO 22000 as a reference or harmonize their regulations with the standard, as well as offer scientific advice and risk assessments on food safety and quality management issues.
Free skills matrix template. AG5 offers a free industry skills matrix template for ISO 22000. Using it, you can develop and implement a plan to ensure that your employees' ISO 22000-related skills are up to date, comprehensive, compliant, and ready for the future.
Skills management
Food safety management and skills management software
AG5 stores all certifications in the cloud, providing all authorized personnel with access to the right version of approved certifications. This helps you easily keep track of all data and documentation related to an ISO 22000 certification across your organization.
Using AG5's skills management software, you can monitor the status of any type of certification that is relevant to your workforce, leveraging intuitive dashboards that provide you with a clear understanding of exactly what is needed to keep your employees skilled and safe.
Book a demo
Frequently asked questions about ISO 22000
What is the scope of ISO 22000?

Is ISO 22000 certification mandatory?

How long does it take to obtain ISO 22000 certification?

What are the cost considerations for ISO 22000 certification?

What is the validity period of ISO 22000 certification?

Can ISO 22000 be integrated with other management systems?

How can you learn more about ISO 22000 certification?
Ready to master skills management?
Get a personalized walkthrough of AG5 from one of our product experts in just 15 minutes.
ISO27001 certified Free trial available