Validation protocol development skills matrix template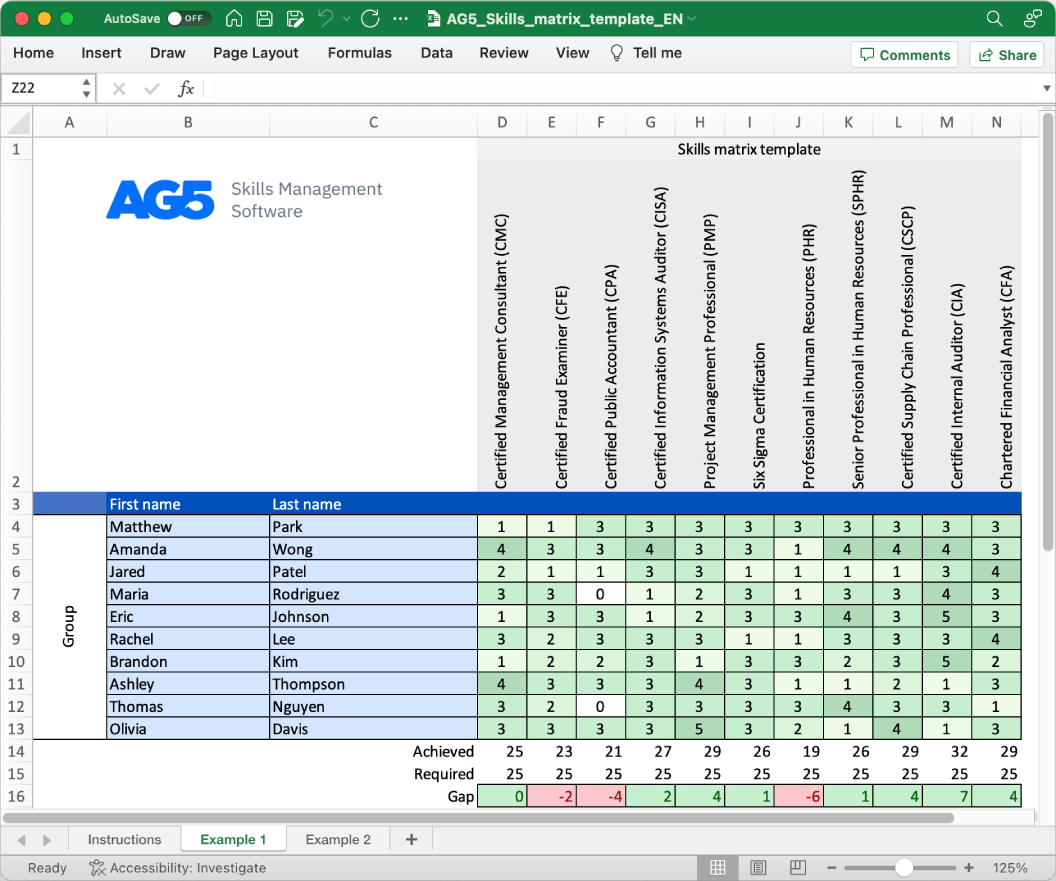 Download your free template here
Overview
With our free validation protocol skills matrix template, you will receive a clear overview of the skills that are present in your organization, as well as those that are missing. Using this information, you can develop and implement a plan to ensure that your employees' skills are up to date, comprehensive, compliant, and ready for the future.
Certified Protocol Development Specialist (CPDS)
Certified Validation Protocol Developer (CVPD)
Certified Protocol Development Analyst (CPDA)
Certified Validation Protocol Engineer (CVPE)
Certified Protocol Development Coordinator (CPDC)
Certified Validation Protocol Writer (CVPW)
Certified Protocol Development Auditor (CPDA)
Certified Validation Protocol Consultant (CVPC)
Certified Protocol Development Lead (CPDL)
Certified Validation Protocol Manager (CVPM)
Certified Protocol Development Officer (CPDO)
Certified Validation Protocol Reviewer (CVPRE)
Certified Protocol Development Practitioner (CPDP)
Certified Validation Protocol Coordinator (CVPC)
Certified Protocol Development Specialist (CPDS)
Certified Validation Protocol Analyst (CVPA)
Certified Protocol Development Team Leader (CPDTL)
Certified Validation Protocol Compliance Officer (CVPCO)
Certified Protocol Development Trainer (CPDT)
Certified Validation Protocol Implementation Specialist (CVPIS)
Related skills
Regulatory Compliance: This skill involves understanding and applying relevant regulatory requirements and guidelines to validation protocol development. The Certified Validation Professional (CVP) certification, offered by the Society of Validation Professionals (SVP), validates expertise in validation methodologies and regulatory compliance.
Risk Assessment: The ability to conduct risk assessments to identify and evaluate potential risks associated with the validation process and incorporate risk mitigation strategies into validation protocols. Achieving the Certified Risk Management Professional (CRMP) certification from the Risk and Insurance Management Society (RIMS) demonstrates proficiency in risk assessment and management.
Protocol Writing and Documentation: Proficiency in writing clear, concise, and comprehensive validation protocols, including detailed instructions, acceptance criteria, and data collection methods. The Certified Document Controller (CDC) certification, offered by the Association for Information and Image Management (AIIM), validates expertise in document control principles and practices.
Good Documentation Practices: This skill involves following good documentation practices throughout the validation protocol development process, including version control, traceability, and record keeping. The Certified Professional in Good Manufacturing Practices (CPGP) certification from the International Society for Pharmaceutical Engineering (ISPE) demonstrates expertise in GMP principles, including good documentation practices.
Technical Writing and Communication: The ability to effectively communicate technical information in written protocols and reports, ensuring clarity and accuracy. The Certified Professional Technical Communicator (CPTC) certification, offered by the Society for Technical Communication (STC), validates expertise in technical writing and communication skills.
Benefits
Skills management software is important in validation protocol development to assign individuals skilled in regulatory compliance, risk assessment, protocol writing and documentation, good documentation practices, and technical writing, facilitating the development of comprehensive and compliant validation protocols.