Packaging industry skills matrix template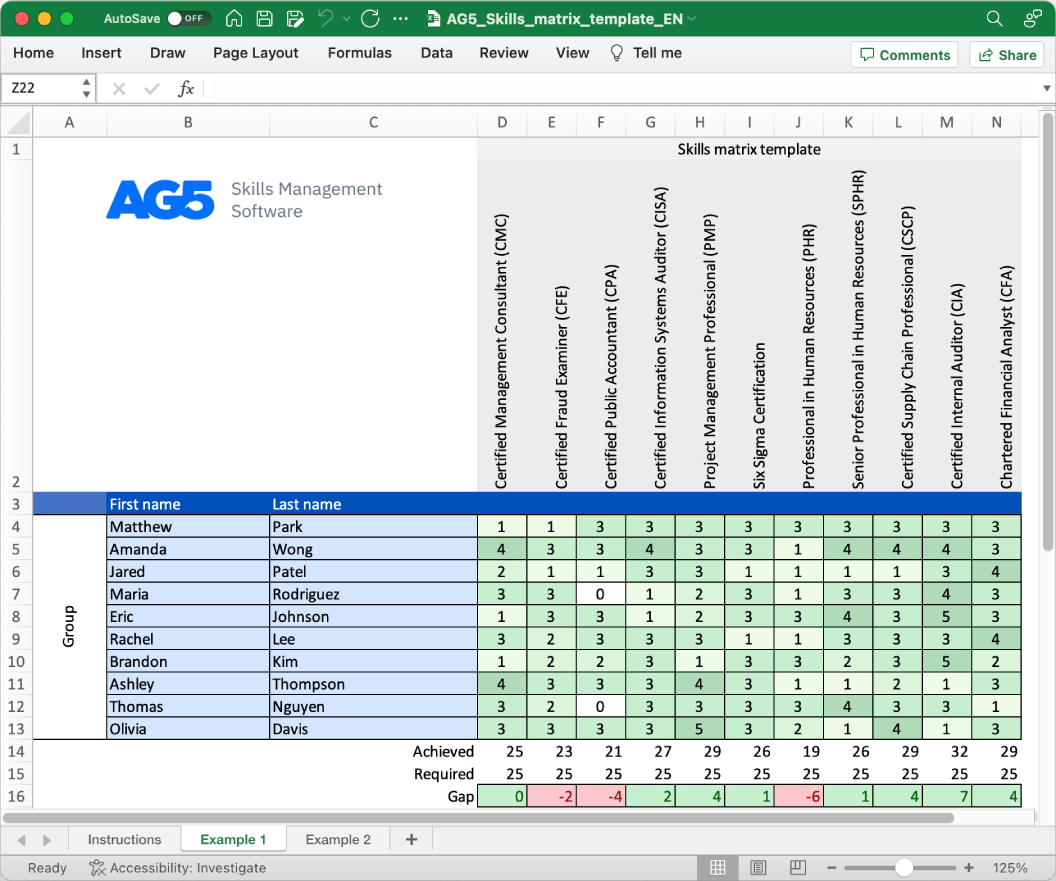 Download your free template here
Overview
With our free packaging industry skills matrix template, you will receive a clear overview of the skills that are present in your organization, as well as those that are missing. Using this information, you can develop and implement a plan to ensure that your employees' skills are up to date, comprehensive, compliant, and ready for the future.
Certified Packaging Professional (CPP)
Certified Packaging Technologist (CPT)
Certified Packaging Designer (CPD)
Lean Manufacturing Certification
Six Sigma Green Belt Certification
ISO 9001 Certification
Root Cause Analysis Certification
Occupational Health and Safety Assessment Series (OHSAS) Certification
Safe Quality Food (SQF) Certification
Global Food Safety Initiative (GFSI) Certification
International Safe Transit Association (ISTA) Certification
National Institute for Occupational Safety and Health (NIOSH) Certification
ANSI Z10 Certification
Occupational Safety and Health Administration (OSHA) Certification
Certified Quality Engineer (CQE)
Certified Maintenance and Reliability Professional (CMRP)
Six Sigma Black Belt Certification
Total Quality Management (TQM) Certification
Certified Manager of Quality/Organizational Excellence (CMQ/OE)
Benefits
Skills management software is important in the packaging industry as it helps ensure that employees are trained and equipped with the necessary skills to package products efficiently and safely, and that they comply with industry regulations and customer requirements.
Use AG5 to identify skill gaps
Say goodbye to Excel matrices. Start using AG5's plug and play skill matrix software.
ISO27001 certified Free trial available