Product development process skills matrix template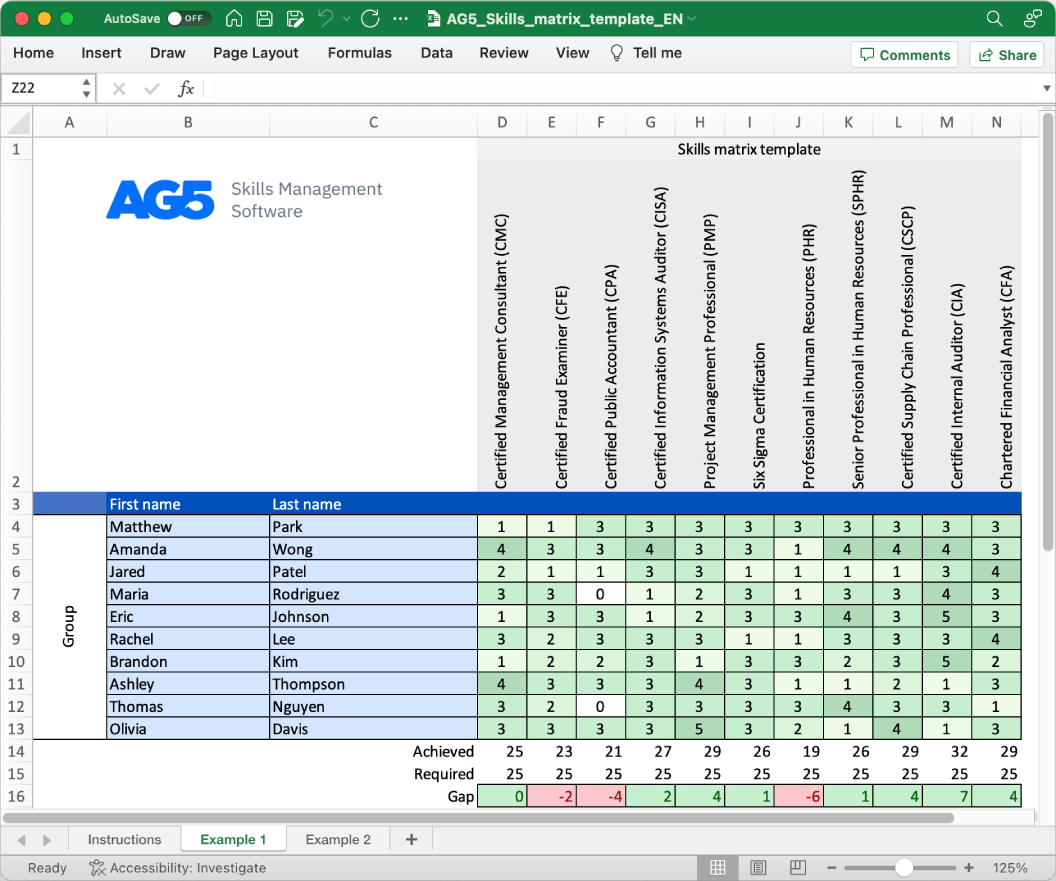 Download your free template here
Overview
With our free product development process skills matrix template, you will receive a clear overview of the skills that are present in your organization, as well as those that are missing. Using this information, you can develop and implement a plan to ensure that your employees' skills are up to date, comprehensive, compliant, and ready for the future.
Certified New Product Development Professional (NPDP)
Certified ScrumMaster (CSM)
Certified Product Manager (CPM)
Certified Agile Product Manager (APM)
Certified Product Owner (CPO)
Certified Innovation Leader (CIL)
Certified Lean Six Sigma Black Belt (CLSSBB)
Certified Professional in Agile and Lean Principles (CALP)
Certified Product Innovation Manager (CPIM)
Certified Professional in Requirements Engineering (CPRE)
Related skills
Innovation and Ideation: The ability to generate creative and innovative ideas for new products or improvements to existing ones. This skill involves thinking outside the box, considering customer needs and market trends, and identifying opportunities for differentiation.
Market Research and Analysis: Proficiency in conducting thorough market research to understand customer preferences, industry trends, and competitive landscape. This skill helps in identifying market gaps, validating product ideas, and making informed decisions throughout the development process.
Prototyping and Design: Expertise in creating prototypes and designs that translate conceptual ideas into tangible products. This skill involves using design software, understanding materials and manufacturing processes, and ensuring that the product is both functional and aesthetically pleasing.
Project Management: Strong project management skills are essential to keep the product development process on track. This includes setting milestones, creating timelines, allocating resources, managing budgets, and ensuring effective collaboration among cross-functional teams.
Cross-Functional Collaboration: Effective collaboration with various departments, such as engineering, design, marketing, and manufacturing, is crucial for successful product development. This skill involves clear communication, teamwork, and the ability to integrate input from different stakeholders.
Benefits
Skills management software gathers diverse expertise, expediting product development, driving innovation, and ensuring holistic project realization.
Ready to master skills management?
Get a personalized walkthrough of AG5 from one of our product experts in just 15 minutes.
ISO27001 certified Free trial available