Competitive intelligence analysis skills matrix template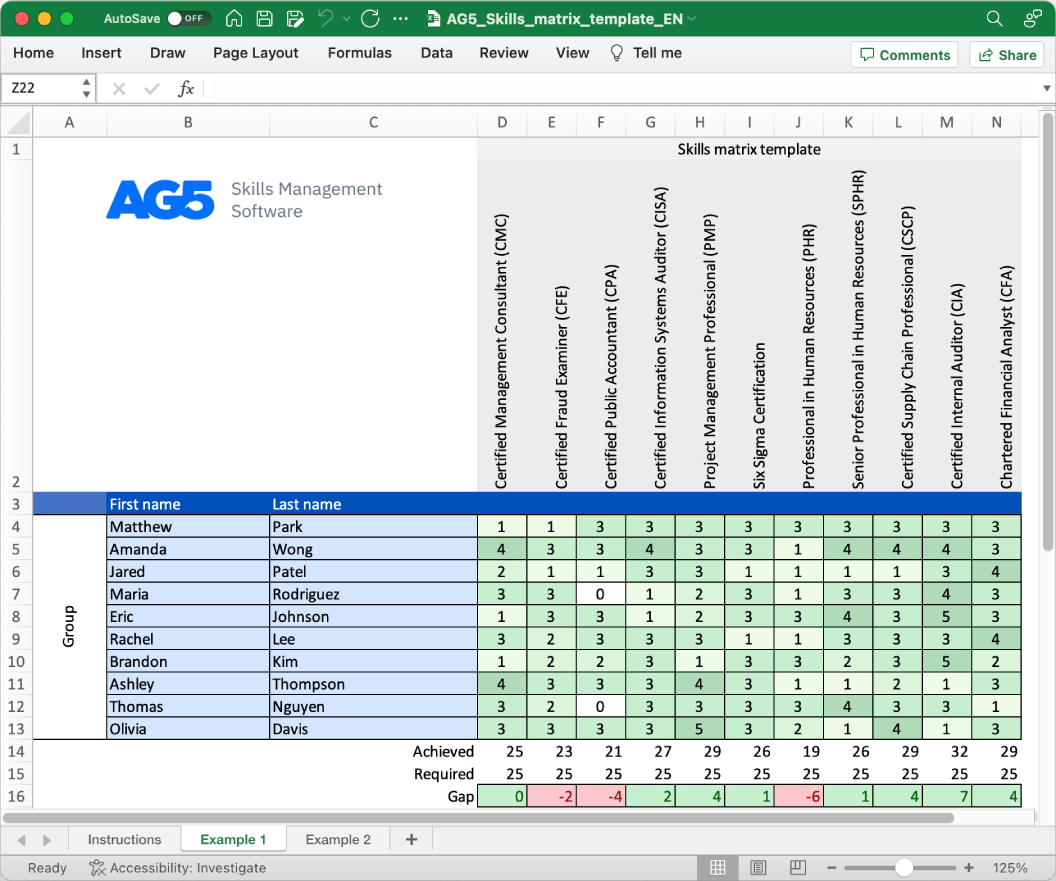 Download your free template here
Overview
With our free competitive intelligence analysis skills matrix template, you will receive a clear overview of the skills that are present in your organization, as well as those that are missing. Using this information, you can develop and implement a plan to ensure that your employees' skills are up to date, comprehensive, compliant, and ready for the future.
Certified Competitive Intelligence Professional (CCIP)
SCIP Certification (Strategic and Competitive Intelligence Professional)
Certified Business Intelligence Professional (CBIP)
Certified Information Professional (CIP)
Certified Information Systems Security Professional (CISSP)
Certified Fraud Examiner (CFE)
Certified Analytics Professional (CAP)
Certified Cyber Threat Intelligence Professional (CCTIP)
Certified Business Intelligence and Analytics Professional (CBIAP)
Certified Risk Management Professional (CRMP)
Related skills
Market Research: Proficiency in conducting thorough market research to gather information about competitors, market trends, and industry developments.
Data Analysis: Skill in analyzing gathered data to identify competitors' strengths, weaknesses, opportunities, and threats.
Strategic Thinking: Ability to synthesize competitive intelligence and provide actionable insights to guide decision-making and product strategy.
Ethical Considerations: Awareness of ethical guidelines and legal boundaries related to competitive intelligence gathering and analysis.
Presentation Skills: Effective presentation skills to communicate competitive intelligence findings to leadership and internal stakeholders.
Benefits
Skills management software assembles proficient analysts, driving comprehensive competitive intelligence gathering, analysis, and informed decision-making.