Adverse event analysis and reporting skills matrix template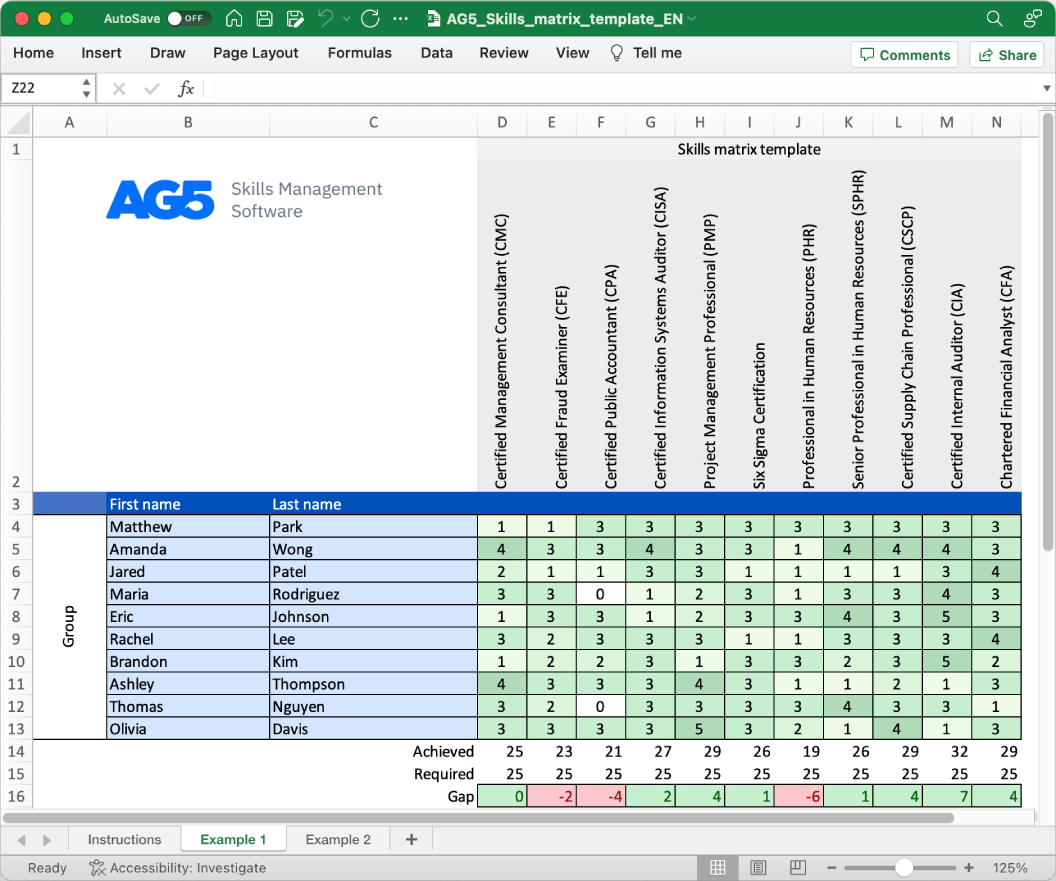 Download your free template here
Overview
With our free adverse event analysis and reporting skills matrix template, you will receive a clear overview of the skills that are present in your organization, as well as those that are missing. Using this information, you can develop and implement a plan to ensure that your employees' skills are up to date, comprehensive, compliant, and ready for the future.
Certified Adverse Event Manager (CAEM)
Certified Healthcare Product Specialist (CHPS)
Certified Patient Safety Officer (CPSO)
Certified Clinical Data Manager (CCDM)
Certified Safety Professional (CSP)
Certified Regulatory Affairs Professional (RAPS)
Certified Medical Device Reprocessing Technician (CMDRT)
Certified Quality Auditor (CQA)
Certified ISO 13485 Lead Auditor
Certified Post Market Surveillance Specialist (CPMSS)
Related skills
Medical Knowledge: A solid understanding of medical concepts to accurately assess adverse events and their potential impact on patient safety.
Regulatory Compliance: Proficiency in adhering to adverse event reporting regulations and timelines set by regulatory agencies.
Critical Thinking: Skill in critically analyzing adverse event data to determine causality, severity, and potential mitigation strategies.
Documentation: Ability to accurately document adverse events, including detailed descriptions, timelines, and any follow-up actions taken.
Cross-Functional Collaboration: Effective collaboration with medical, regulatory, and quality assurance teams to ensure comprehensive adverse event analysis and reporting.
Benefits
With skills management software, adept teams analyze adverse events meticulously, ensuring precise assessment and prompt regulatory reporting.