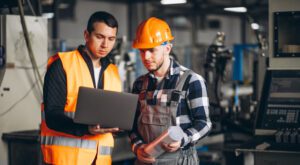 Implementing new software can be daunting. There are many options, and knowing which will work best for your company is hard.
Will your colleagues be able to use it? Will it be challenging to implement? How much will it cost?
These are all valid questions that must be considered when deciding which software to adopt.
This article will discuss key elements of implementing new software, and best practices to help you in the process.
8 common challenges when implementing software
Insufficient communication about the value of the software
Insufficient data quality of outdated systems
Excluding key stakeholders from the decision making process
Excluding business needs in the decision making process
A lack of clarity on defined requirements prior to the implementation
A lack of a change management plan
A lack of commitment from relevant departments (e.g. IT)
Dealing with Non intuitive software that requires technical knowledge and training
So now you know the common challenges, there are a few things to keep in mind before implementing software.
7 steps to take before implementing new software tools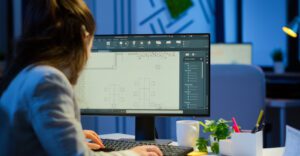 Define your goals for using the software. What do you hope to achieve by implementing it? Do you want to improve employee productivity? Train employees more effectively? Close a skills gap? Once you've identified your goals, you can start to tailor the software to meet your needs.
Choose a software plan that you want to implement. There are a number of different plans available, each with its own set of features. Decide which ones will be most useful for your business.
Choose your implementation team. Who will be responsible for implementing the software in your organization. This team should consist of a project manager and a few key stakeholders from different departments. Having a diverse team will ensure that the software is implemented successfully across the entire organization.
Set up a test environment. Before you start using new software in your workplace, it's important to set up a test environment first. This will allow you to try out different configuration options and test various scenarios without impacting your live data.
Configure your software. Once you've set up your test environment, it's time to start configuring according to your company's specific needs. This includes setting up users, permissions, and teams, as well as customizing the interface and workflow.
Train employees on how to use the software. Employees will need to know how to input data into the system and access the software's various features. Provide them with ample training so that they can make the most of the system.
Monitor and adjust as needed. Using the features will allow you to figure out if the tool is right for your organization.
5x Software implementation best practices
To help you get the most out of any software implementation and ensure a smooth transition for all employees, we've made a list of best practices:
Involve the target user group from the beginning. This will give end-users a chance to offer feedback and suggestions to help shape the final product.
Start with a clear plan and well-defined deadlines. Be sure to communicate the plan to all relevant parties, so everyone is on the same page.
Communication is critical. Focus on why the software is being implemented and highlight the key benefits for all employees.
Choose a small group of internal champions or power users to be the first to learn the ins and outs of the software. These champions can then act as mentors for their fellow employees. Listen to feedback and understand why obstacles arise.
Schedule help sessions so that employees have a chance to get one-on-one assistance with the software. Once you've implemented new software tools in your business, monitoring its effects and making adjustments as needed is important. Adjust accordingly so that you can get the most out of the software.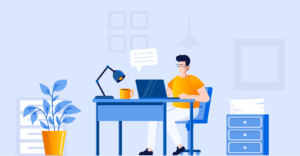 Our customers' opinions on implementation of AG5 software
Edwin van Spronsen, De Stiho Groep's program manager was looking for an alternative to Excel spreadsheets for his skills matrices and something he could implement himself without involving his IT department.
We asked him what he achieved with AG5?
"Implementation in 5 days – without involving IT department.
6 Excel spreadsheets replaced by a single centralized system.
Data accessible across 3 sites.
Data insight 10 times faster at all levels – from senior management to team leaders.
Our operations manager thought it was amazing when I showed it to him. He asked me immediately if I could implement AG5 at another of our sites."  Said Van Spronsen.
At AG5, we're familiar with the everyday hurdles and concerns when implementing new software. We understand that it's a big decision and AG5 is here to help you make the right choice for your company.
What is AG5 software?
Skills management software like AG5 can help your business by automating the process of tracking employee skills and performance.
By keeping track of this data, you can identify training and development needs, as well as measure employee performance over time.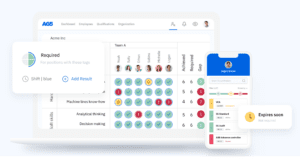 If you're thinking of implementing AG5 skills management software in your business, here's 7 tips to help you get started.
AG5 Skills Management Software is a cloud-based software that helps companies manage employee skills and training.
It provides a central repository for storing employee information, tracking skill development, organizing training programs, and staying compliant with industry regulations.
AG5 also offers a variety of features, such as expert finder, alert list (gap analysis list), and managing global and local skills.
With AG5, companies can develop a more skilled and knowledgeable workforce while ensuring compliance with regulatory requirements.
As a result, AG5 provides a powerful tool for businesses of all sizes to improve their operations and bottom line. Schedule your free demo today!
---
---