CCM: Certified Construction Manager
A Certified Construction Manager (CCM) is a professional who has obtained a certification demonstrating their expertise and competence in the field of construction management. In this guide, we will explore the key aspects of CCM certification, including the training program's significance, steps required for certification, benefits of implementation, and more.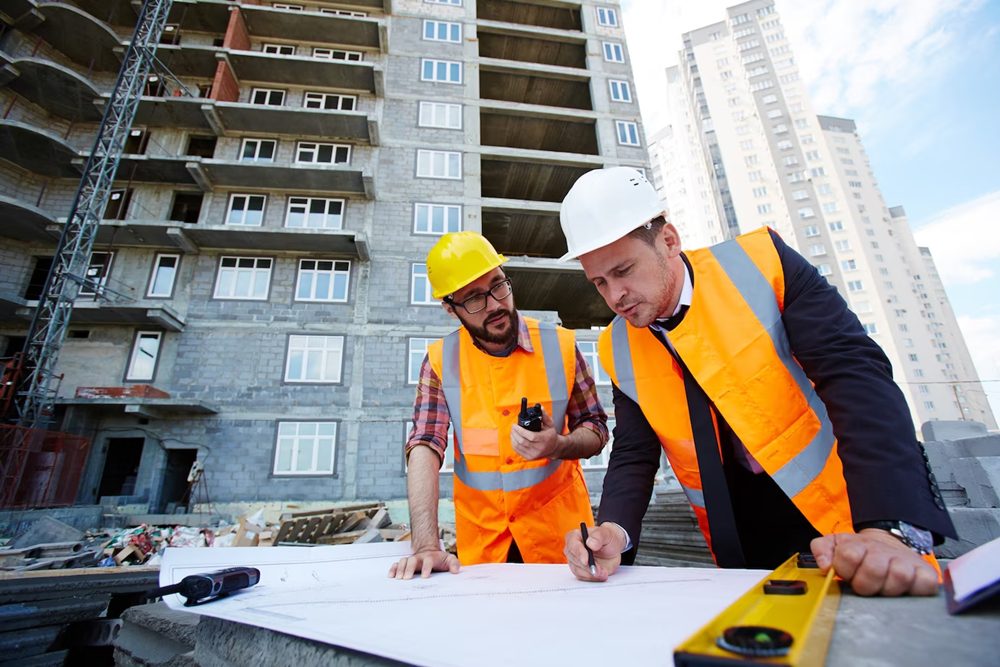 What is a CCM construction certification?
The CCM certification is typically awarded by the Construction Management Association of America (CMAA) or a similar professional organization. CCM certification signifies that an individual has met specific education, experience, and examination requirements, indicating their ability to effectively manage and oversee construction projects.
It is often the next step after a candidate becomes a Construction Manager (CM) by completing the Construction Manager in Training (CMIT) program, then earning a mid-level Certified Associate Construction Manager (CACM) certification.
Who needs a Certified Construction Manager certification?
Construction managers who want to demonstrate advanced knowledge and competence in construction management pursue a CCM certification. It's valuable for those seeking career advancement, project management roles, and the ability to oversee complex construction projects with proficiency and credibility. While not mandatory, the CCM certification can provide a competitive edge and credibility in the industry.
The benefits of a CCM certification
Becoming a CCM offers several benefits to CMs. They include the following.

Enhanced expertise
CCM certification demonstrates advanced knowledge in construction management, enhancing your ability to efficiently plan, execute, and oversee complex projects.

Career advancement
The certification can lead to higher-level positions, increased earning potential, and improved job opportunities within the construction industry.

Credibility and recognition
CCM designation validates your skills, instills confidence in employers and clients, and distinguishes you as a qualified and competent construction management professional.
Certified Construction Manager certification requirements
To be eligible for a CCM certification, candidates will need one of the following:
A four-year Architecture, Engineering and Construction (AEC)-related degree with four years of responsible-in-charge (RIC) experience
A two-year AEC degree, four years of field experience, and four years of RIC experience
Eight years of field experience or a CACM certification, and four years of RIC experience
A four-year, non-AEC degree and six years of RIC experience
Eight years of RIC experience
How to get your CCM certification
Should you possess the required experience, you will also need at least two professional references and to pass the CCM exam. After passing the exam, you will earn your CCM certification.
How long does it take to get CCM certification?
Courses for CCM certification vary in length, but often take an average of one to two years to fully complete.
Challenges in earning a CCM certification
Here are a few of the common challenges faced by aspiring CCM candidates.

Complex knowledge
Earning a CCM certification requires a deep understanding of various aspects of construction management, including project scheduling, cost control, risk management, and legal regulations. Navigating through this comprehensive body of knowledge can be challenging, especially for those new to the field or with limited experience.

Experience requirements
Many CCM certification programs have specific experience requirements, necessitating a certain number of years working in construction management or related roles. Meeting these prerequisites can be a hurdle for individuals seeking certification, especially if they are transitioning from other industries or have gaps in their professional background.

Preparation and exam rigor
The CCM certification typically involves a rigorous examination process, which tests candidates' knowledge, problem-solving skills, and ability to apply theoretical concepts to real-world construction scenarios. Preparing for this exam demands a significant amount of time and effort, especially for those balancing work and other commitments.
Tips and strategies for preparing for a CCM certification
Here are a few tips for preparing for a CCM certification:
Gather and use study materials such as textbooks, online courses, practice exams, and study guides specifically designed for CCM preparation.
Develop a structured study plan that allocates time for each topic, allowing you to cover the entire syllabus and practice consistently.
Regularly take practice exams under simulated test conditions to gauge your readiness, identify areas needing improvement, and become familiar with the exam format.
Engage with peers who are also preparing for the CCM exam. Collaborate in study groups, participate in online forums, and share insights, resources, and study strategies.
What are the renewal requirements for a CCM certification?
A CCM certification must be renewed every three years via the CMAA. To be eligible for renewal, candidates must possess 25 "renewal points" they earn from professional development courses or other industry activities.  At least one of those points must be earned from a professional development course related to construction safety or ethics. Candidates must also pay a $200 recertification fee.
What is the CCM certification cost?
Those interested in pursuing a CCM certification will need to pay fees for certification, exam registration, a potential exam retake, recertification, reinstatement, and a duplicate certificate fee. In total, these fees add up to roughly $1,200.
What are resources for a CCM certification?
Skills management
Skills management for CCM certification
AG5 stores all certifications in the cloud, providing all authorized personnel with access to the right version of approved certifications. This helps you easily keep track of all data and documentation related to an CCM certification across your organization.
Using AG5's skills management software, you can monitor the status of any type of certification that is relevant to your workforce, leveraging intuitive dashboards that provide you with a clear understanding of exactly what is needed to keep your employees skilled and safe.
Book a demo
Frequently asked questions about CCM certification
What is the scope of a CCM certification?

Is a CCM certification mandatory?

How long does it take to obtain a CCM certification?

What are the cost considerations for CCM certification?

What is the validity period of a CCM certification?

Can a CCM be integrated with management systems?

How can you learn more about CCM certification?