Design control documentation skills matrix template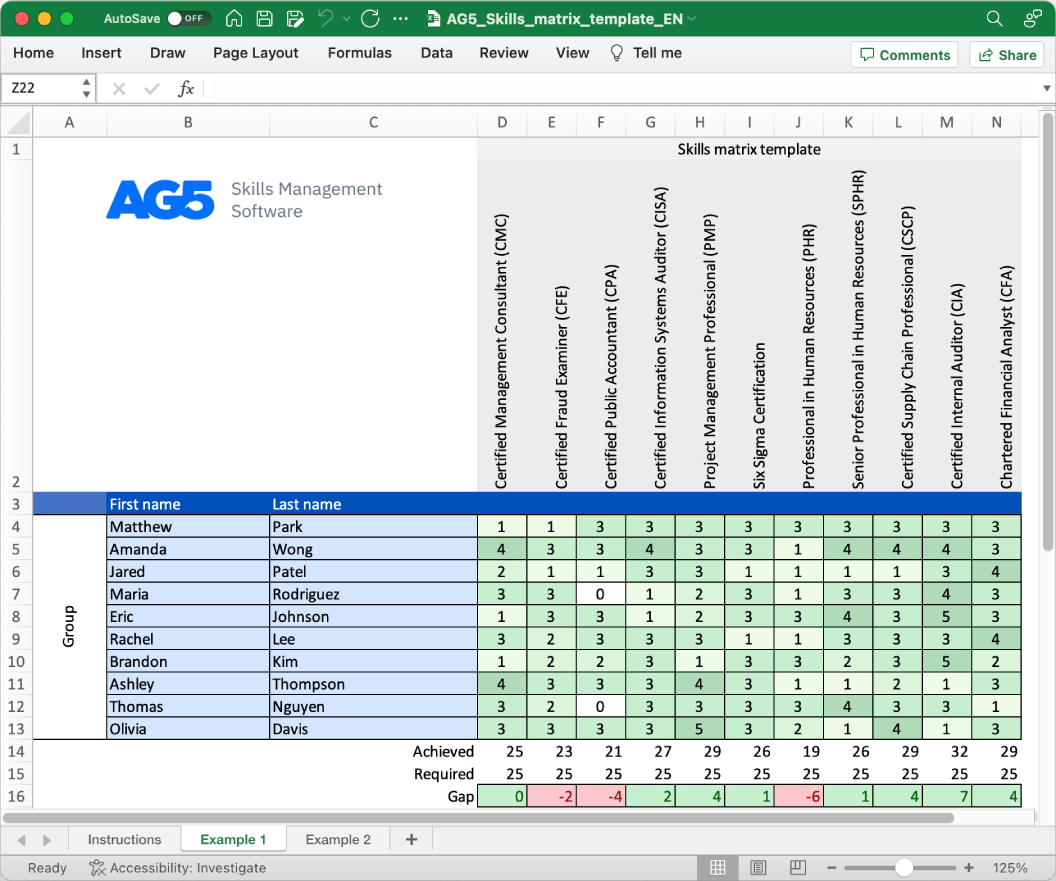 Download your free template here
Overview
With our free design control documentation skills matrix template, you will receive a clear overview of the skills that are present in your organization, as well as those that are missing. Using this information, you can develop and implement a plan to ensure that your employees' skills are up to date, comprehensive, compliant, and ready for the future.
Certified Quality Engineer (CQE)
Certified Design Control Professional (CDCP)
Certified Usability Testing Professional (CUTP)
Certified Human Factors Professional (CHFP)
Certified Design Thinking Professional (CDTP)
Certified User Experience (UX) Designer
Certified Interaction Designer (CIxD)
Certified Information Systems Security Professional (CISSP)
Certified ScrumMaster (CSM)
Certified Software Quality Engineer (CSQE)
Related skills
Regulatory Knowledge: A solid understanding of the relevant regulations, standards, and guidelines that govern the design and development of products in the specific industry. This skill is essential for ensuring that design control documentation aligns with regulatory expectations.
Document Management: Proficiency in organizing, creating, reviewing, revising, and managing various types of documents, including design input, design output, design verification, design validation, risk assessments, and design reviews.
Attention to Detail: Thorough attention to detail to ensure that all documentation is accurate, complete, and consistent. Mistakes or omissions in design control documents can lead to compliance issues or product defects.
Version Control: Skill in maintaining proper version control of documents to ensure that the most up-to-date and approved versions are used throughout the design and development process. This helps in avoiding confusion and ensuring that everyone is working with the correct information.
Cross-Functional Collaboration: Effective collaboration with various teams involved in the design and development process, such as engineering, quality assurance, regulatory affairs, and project management. This skill ensures that input from different stakeholders is incorporated into the design control documentation.
Benefits
Within design control, skills management software coordinates skilled professionals, resulting in meticulous design documentation meeting regulatory benchmarks.