Regulatory standards interpretation skills matrix template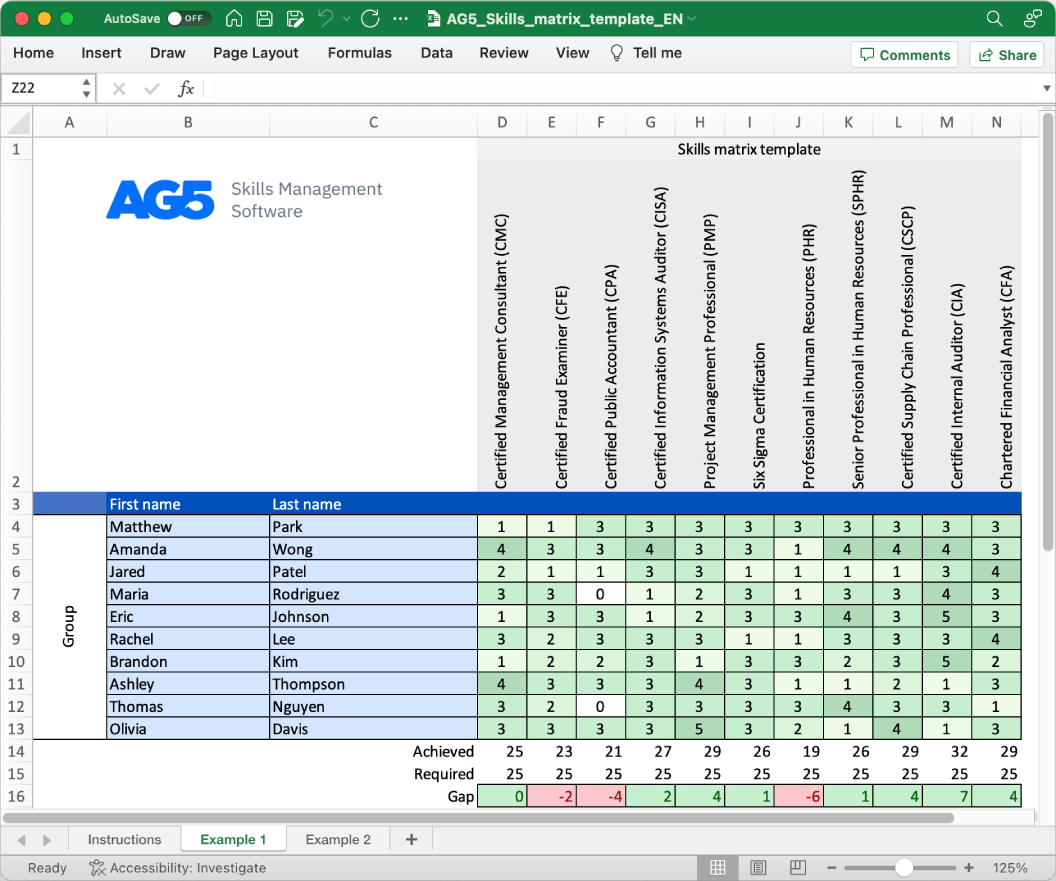 Download your free template here
Overview
With our free regulatory standards interpretation skills matrix template, you will receive a clear overview of the skills that are present in your organization, as well as those that are missing. Using this information, you can develop and implement a plan to ensure that your employees' skills are up to date, comprehensive, compliant, and ready for the future.
Certified Regulatory Affairs Professional (RAPS)
Certified Quality Auditor (CQA)
Certified Regulatory Compliance Manager (CRCM)
Certified in Risk and Information Systems Control (CRISC)
Certified Information Systems Security Professional (CISSP)
ISO 27001 Lead Auditor
Certified ISO 13485 Lead Auditor
Certified ISO 9001 Lead Auditor
Certified Risk Management Professional (CRMP)
Certified Compliance and Ethics Professional (CCEP)
Related skills
Regulatory Knowledge: A thorough understanding of relevant regulatory standards, guidelines, and requirements in the specific industry or region.
Legal Interpretation: Skill in interpreting complex regulatory language and translating it into actionable steps for compliance.
Research Skills: Proficiency in researching and staying updated on evolving regulatory standards and their potential impact on the organization.
Attention to Detail: A keen eye for detail to ensure that all products, processes, and documentation adhere to the appropriate regulatory standards.
Communication: Effective communication skills to convey regulatory requirements to internal teams and stakeholders, and to respond to regulatory queries.
Benefits
Skills management software designates adept personnel, deciphering intricate regulatory standards accurately for consistent compliance interpretation.
Ready to master skills management?
Get a personalized walkthrough of AG5 from one of our product experts in just 15 minutes.
ISO27001 certified Free trial available