Education skills matrix template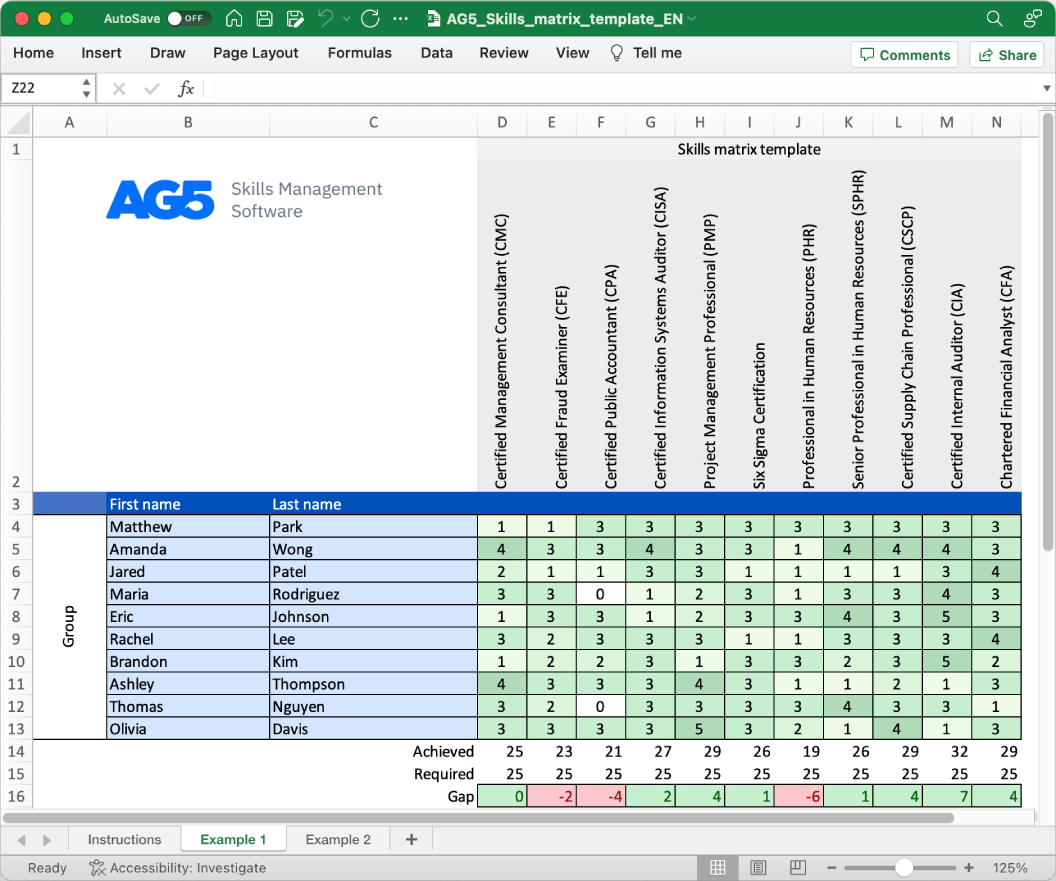 Download your free template here
Overview
With our free education skills matrix template, you will receive a clear overview of the skills that are present in your organization, as well as those that are missing. Using this information, you can develop and implement a plan to ensure that your employees' skills are up to date, comprehensive, compliant, and ready for the future.
Teaching certification
Educational Leadership certification
Special Education certification
National Board certification
Early Childhood Education certification
Middle School Education certification
High School Education cerification
TESOL certification
Bilingual Education certification
Reading Specialist certification
Curriculum and Instruction certification
Montessori certification
Gifted and Talented Education certification
Educational Technology certification
School Counseling certification
School Psychology certification
School Social Work certification
School Nurse certification
Adult Education certification
Continuing Education Units (CEUs)
Related skills
Instructional design: Involves creating effective and engaging learning experiences. Certifications include the Certified Professional in Learning and Performance (CPLP) from the Association for Talent Development (ATD).
Curriculum development: Involves designing and implementing educational programs. Certifications include the Certified Curriculum Developer (CCD) from the Learning and Performance Institute (LPI).
Classroom management: Involves creating a safe and productive learning environment. Certifications include the National Board Certification from the National Board for Professional Teaching Standards (NBPTS).
Technology integration: Involves effectively using technology to enhance teaching and learning. Certifications include the Google Certified Educator program and the Microsoft Innovative Educator certification.
Special education: Involves supporting students with disabilities or unique learning needs. Certifications include the National Association of Special Education Teachers (NASET) certification and the Council for Exceptional Children (CEC) certification.
Benefits
At educational institutes and organizations, skills management software helps track individual professional development, maintain teaching credentials and certifications, and manage ongoing training and development.
Use AG5 to identify skill gaps
Say goodbye to Excel matrices. Start using AG5's plug and play skill matrix software.
ISO27001 certified Free trial available