IATF 16949: International Automotive Task Force
IATF 16949 is a global quality management system standard specifically developed for automotive production. In this guide, we will explore the key aspects of IATF 16949, including its significance, steps required for certification, benefits of implementation, and more.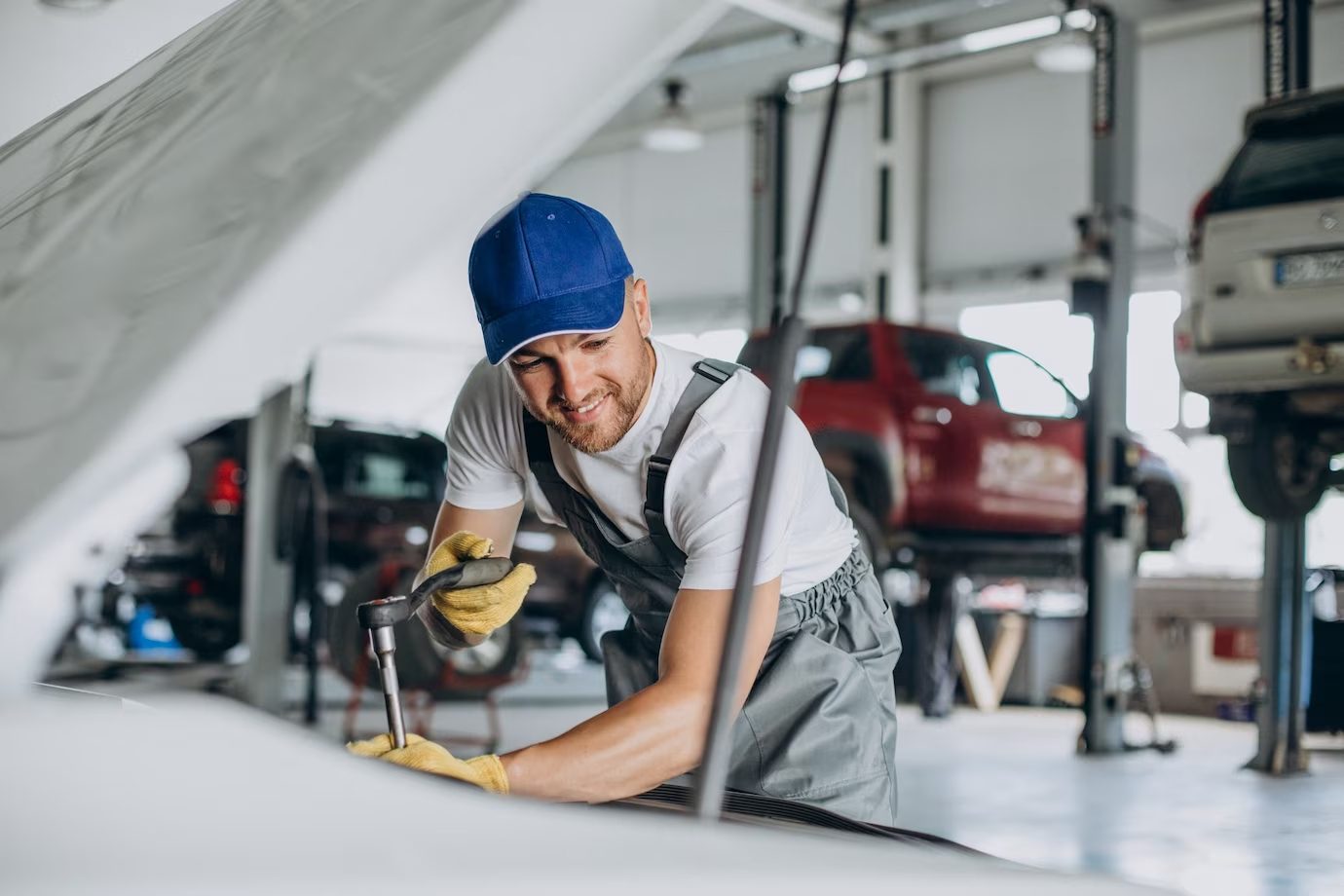 What is IATF 16949?
IATF 16949 was created by the International Automotive Task Force (IATF) in collaboration with major automotive manufacturers and their respective trade associations. It builds upon the ISO 9001 quality management standard and incorporates additional requirements and best practices specific to the automotive sector.
The standard sets the criteria for implementing a quality management system (QMS) that focuses on continuous improvement, defect prevention, and waste reduction within the automotive supply chain.
Who needs to be certified in IATF 16949?
IATF 16949 applies to organizations involved in the design, development, production, installation, and servicing of automotive-related products. This includes manufacturers of automotive parts, components, and systems, as well as providers of related services such as logistics, distribution, and maintenance.
While it is not mandatory, many automotive OEMs (Original Equipment Manufacturers) require their suppliers to hold an IATF 16949 certification.
What are the benefits of implementing IATF 16949?
Implementing IATF 16949 provides businesses with a comprehensive framework to enhance their operations and meet the demanding requirements of automotive manufacturers. Its benefits include:

Enhanced competitiveness
Certification demonstrates a commitment to quality, customer satisfaction, and continuous improvement, making companies more attractive to automotive OEMs and Tier 1 suppliers.

Improved product quality and reliability
The standard emphasizes defect prevention and process improvement, leading to higher-quality products and reduced customer complaints.

Streamlined processes
IATF 16949 promotes the implementation of efficient and standardized processes, resulting in increased productivity and reduced waste.

Increased customer satisfaction
By meeting the stringent requirements of automotive manufacturers, companies can enhance customer satisfaction and loyalty.

Access to new business opportunities
Certification opens doors to new markets and customers, expanding business opportunities and facilitating entry into global supply chains.
How to get certified in IATF 16949
Certification to IATF 16949 is typically achieved through a third-party audit conducted by accredited certification bodies. This certification demonstrates an organization's commitment to quality and customer satisfaction, helping them gain a competitive edge in the automotive industry.
What are the challenges in implementing IATF 16949?
Below are a few of the challenges organizations often face when implementing IATF 16949:

Complex requirements
The IATF 16949 standard has detailed and stringent requirements, necessitating a thorough understanding and effective implementation across the organization.

Resource allocation
Implementing and maintaining the IATF 16949 standard requires significant investment of time, personnel, and financial resources, particularly for smaller organizations.

Organizational change
Embracing the IATF 16949 standard often requires changes in processes, procedures, and company culture, which can encounter resistance and necessitate comprehensive employee training.

Supplier coordination
Ensuring suppliers' compliance with IATF 16949 can be challenging, requiring effective communication, monitoring, and collaboration throughout the supply chain.

Continual improvement
Sustaining compliance requires ongoing monitoring, audits, and corrective actions to address non-conformities and drive continuous improvement throughout the organization.
What are tips and strategies for preparing for IATF 16949?
Here are a few tips for preparing for an IATF 16949 certification:
Conduct a gap analysis. Evaluate your current quality management system against the standard's requirements to identify areas that need improvement.
Establish a cross-functional team. Form a dedicated team to lead the implementation process, ensuring representation from various departments and expertise.
Provide employee training. Educate employees about the standard's requirements and their roles in implementing and maintaining the quality management system.
Develop robust documentation. Create clear and comprehensive documentation, including policies, procedures, work instructions, and records, to demonstrate compliance with the standard.
Engage suppliers early on. Collaborate with suppliers to align their processes with IATF 16949 requirements, ensuring their adherence to the standard and facilitating a seamless supply chain.
What are the renewal requirements for IATF 16949?
To renew an IATF 16949 certification, organizations must undergo a recertification audit every three years. This audit ensures that the company's quality management system continues to meet the standard's requirements. Additionally, organizations are expected to demonstrate ongoing compliance through internal audits, management reviews, and address any non-conformities identified during the recertification process.
What are resources for IATF 16949 certification?
For more information and guidance on IATF 16949 certification, you can refer to the following resources:
Automotive Industry Action Group (AIAG). The AIAG is a US-based nonprofit organization that promotes collaboration and develops best practices in the automotive industry. There is a dedicated IATF 16949 page on its website.
National Quality Assurance (NQA). As an accredited global certification body, NQA offers a dedicated guide to the IATF 16949 standard on its website, which you can use to prepare yourself and your organization for its implementation.
TÜV SÜD. TÜV SÜD is a global testing, inspection, and certification body based in Germany. It offers a guide to IATF 1649 certification on its website.
International Organization for Standardization (ISO). Because IATF 16949 is based on ISO 9001 requirements, you can visit the ISO 9001 page on the official ISO website. There, you can view the ISO 9001 standard document, news updates, and additional resources.
Skills management
Skills management for IATF 16949
AG5 stores all certifications in the cloud, providing all authorized personnel with access to the right version of approved certifications. This helps you easily keep track of all data and documentation related to an IATF 16949 certification across your organization.
Using AG5's skills management software, you can monitor the status of any type of certification that is relevant to your workforce, leveraging intuitive dashboards that provide you with a clear understanding of exactly what is needed to keep your employees skilled and safe.
Book a demo
FAQs about IATF 16949
What is the scope of IATF 16949?

Is IATF 16949 certification mandatory?

How long does it take to obtain IATF 16949 certification?

What are the cost considerations for IATF 16949 certification?

What is the validity period of IATF 16949 certification?

Can IATF 16949 be integrated with other management systems?

How can you learn more about IATF 16949 certification?