Document version control skills matrix template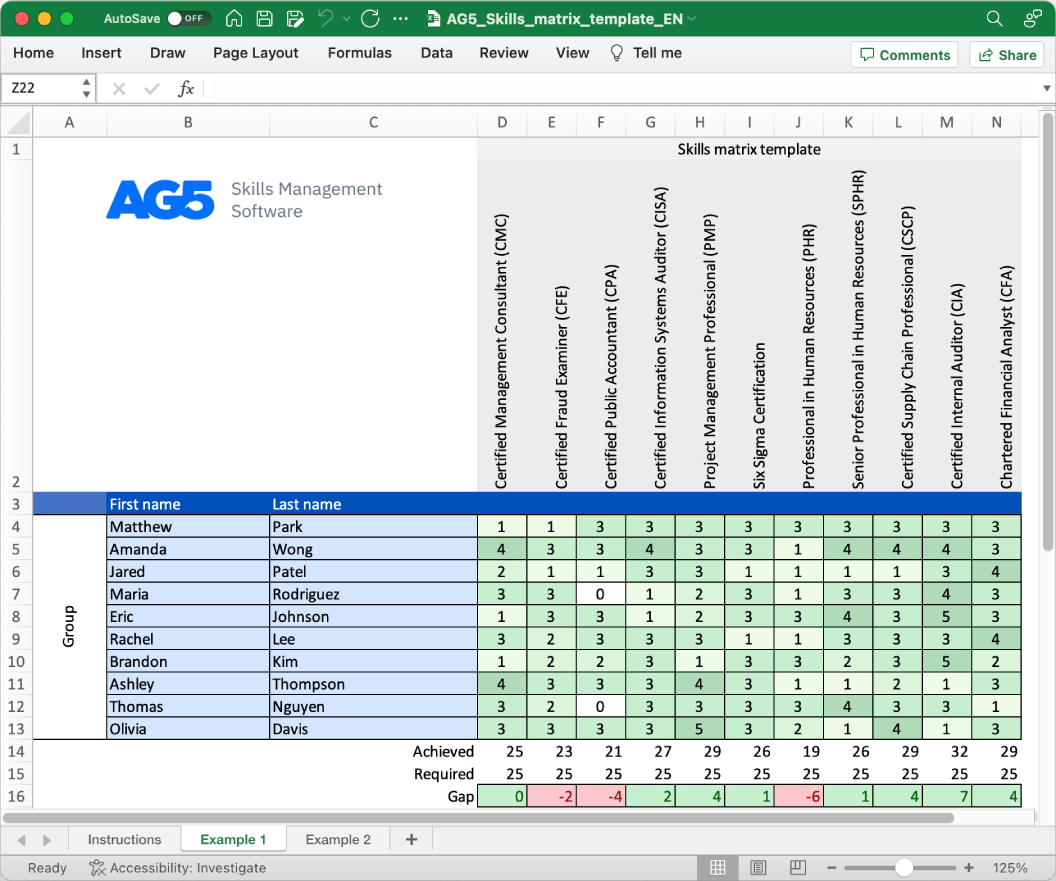 Download your free template here
Overview
With our free document version control skills matrix template, you will receive a clear overview of the skills that are present in your organization, as well as those that are missing. Using this information, you can develop and implement a plan to ensure that your employees' skills are up to date, comprehensive, compliant, and ready for the future.
Certified Document Control Professional (CDCP)
Certified Configuration Manager (CCM)
Certified Information Professional (CIP)
Certified ScrumMaster (CSM)
Certified Records Manager (CRM)
ISO 9001 Lead Auditor
Certified ISO 13485 Lead Auditor
Certified Professional in Agile and Lean Principles (CALP)
Certified Information Systems Auditor (CISA)
ITIL® Intermediate - Release, Control and Validation (RCV)
Related skills
Organizational Skills: Proficiency in establishing and maintaining a structured and easily navigable document version control system, ensuring that all team members can access the most up-to-date and approved versions of documents.
Attention to Detail: A keen eye for detail to accurately track and manage document revisions, ensuring that changes are properly recorded, documented, and reflected in the version control system.
Quality Management: Understanding of quality management principles to align version control processes with the organization's quality assurance and regulatory requirements.
Document Management Software: Familiarity with document management tools and software that facilitate version control, document sharing, collaboration, and access permissions.
Communication and Training: Effective communication skills to educate team members about version control procedures, clarify the importance of using the correct versions, and provide guidance on navigating the version control system.
Benefits
Skills management software organizes skilled personnel for document versioning, refining tracking, review, and approval processes, bolstering document management efficiency.