Post-market product surveillance skills matrix template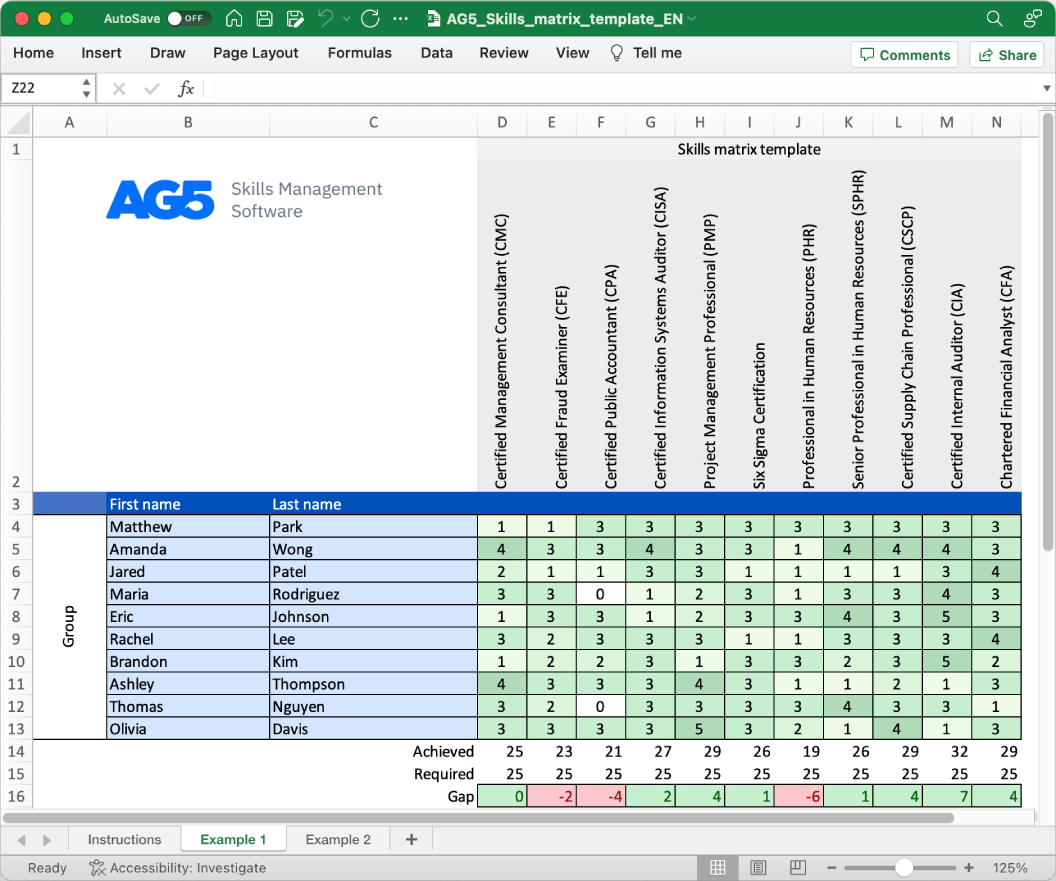 Download your free template here
Overview
With our free post-market product surveillance skills matrix template, you will receive a clear overview of the skills that are present in your organization, as well as those that are missing. Using this information, you can develop and implement a plan to ensure that your employees' skills are up to date, comprehensive, compliant, and ready for the future.
Certified Post Market Surveillance Professional (CPMSP)
Certified Medical Device Reprocessing Technician (CMDRT)
Certified Safety Professional (CSP)
Certified Quality Auditor (CQA)
Certified Regulatory Affairs Professional (RAPS)
Certified Quality Inspector (CQI)
Certified Healthcare Product Specialist (CHPS)
Certified ISO 13485 Lead Auditor
Certified Post Market Surveillance Specialist (CPMSS)
Certified Adverse Event Manager (CAEM)
Related skills
Data Analysis: Proficiency in analyzing post-market data, such as complaints, adverse events, and product performance metrics, to identify trends, patterns, and potential safety issues.
Regulatory Knowledge: Understanding of post-market regulatory requirements and guidelines to ensure that products remain safe and effective after they enter the market.
Risk Assessment: Skill in assessing the severity and likelihood of identified post-market issues, as well as their potential impact on patient safety and regulatory compliance.
Communication: Effective communication skills to liaise with cross-functional teams, regulatory authorities, and stakeholders regarding post-market surveillance findings and required actions.
Continuous Improvement: A mindset for continuous improvement, using post-market surveillance data to drive product enhancements, updates, and corrective actions.
Benefits
Skills management software assigns qualified experts, refining post-market surveillance, issue resolution, and regulatory reporting for enhanced product safety.