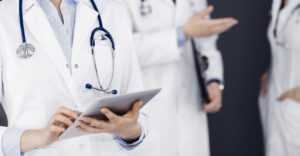 Keeping up with regulatory compliance in the healthcare industry is no small feat. Besides the detailed skill requirements, there are constantly updated laws and regulations – as well as the need to ensure patient privacy. Healthcare providers are expected to stay on top of it all. According to a New Research survey, 78% of respondents believe that keeping up with compliance regulations will become their organization's most significant challenge. Healthcare regulatory compliance software can relieve the burden to free up time to spend on what matters most: patients and their well-being.
What is healthcare regulatory compliance?
Healthcare regulatory compliance refers to the rules and guidelines that healthcare organizations must follow. These rules and guidelines are designed to protect patients, ensure the quality of care, and prevent fraud and abuse.
Healthcare organizations must comply with a wide range of federal, state, and local laws and accreditation standards. Failure to comply with these requirements can result in significant fines and penalties.
For example, the Health Insurance Portability and Accountability Act (HIPAA) governs the use and disclosure of patient health information. HIPAA compliance is essential for all healthcare organizations, as violations can result in hefty fines and other legal measures. Although complying with all applicable regulations can be daunting, ensuring patient safety and quality of healthcare is essential.
What is healthcare regulatory compliance software?
Healthcare regulatory compliance software helps healthcare facilities automate the process of storing and maintaining certification records. This can include anything from maintaining an updated database of patient information to generating reports on changes in regulations.
Danny ten Veen leads the acclaimed Histology department at LabPON, where over forty professionals put their collective knowledge to work. With a mind-boggling 300 qualifications among them all, it's almost incredible that those credentials used to be documented and stored in – gasp!– paper form!
"It used to take at least a day to check if all the ring binders were complete and all the forms were up to date and signed off. Now we have AG5, it's a whole different story! One click or tap of a button and we can see at a glance whether everyone's records are up to date, or not. Amazing!"

Danny ten Veen, coordinating histology analyst at LabPON.
Why use healthcare regulatory compliance software?
Perhaps the most important reason to use compliance software is that it can streamline your operations to both save time and ensure qualified staff is always present.
The right software can automate many tedious, administrative tasks that go into keeping compliant records, freeing up your staff to focus on more important things.
In addition, compliance software can help you avoid potential penalties for non-compliance by ensuring that all of your records are current  and accurate.
Another good reason to use compliance software is that it can help improve the data quality.
When manual processes are used to keep track of compliance information, it is easy for errors to creep in. This can lead to costly mistakes when it comes time to report or make decisions based on that data. Compliance software can help you avoid these problems by ensuring that your data is accurate and up to date.
3 Benefits of healthcare regulatory compliance software

1. Improve patient care
Healthcare regulatory compliance software allows your facility to invest more in its patients by freeing up time and resources. As a result, it can lead to better clinical outcomes, increased patient satisfaction, and improved overall care quality.
2. Reduce risk
Another significant benefit of using healthcare regulatory compliance software is that it can help reduce the risk of non-compliance. By automating tasks and providing real-time updates on changes in laws and regulations, it can help keep your facility up to date on the latest compliance requirements. This can decrease the chances of your facility being fined for non-compliance.
3. Save time and money
One of the most significant benefits of healthcare regulatory compliance software is that it can save you time and resources, as it automates many of the tasks associated with compliance, from tracking deadlines to ensuring that all required records are kept up to date. This frees up valuable time and resources that can be better spent elsewhere in your facility.
5 tips for using healthcare regulatory compliance software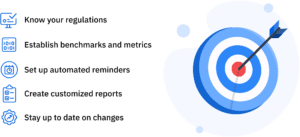 Maintaining compliance with healthcare regulations is a complex and time-consuming process. Here are five best practices for getting the most out of healthcare regulatory compliance software:
1. Know your regulations
There's no point in using a compliance tool if you don't know which regulations to comply with! Luckily, most compliance software solutions offer built-in regulatory research tools that can help you quickly identify the rules and requirements that apply to your organization.
2. Establish benchmarks and metrics
Once you know which regulations apply to your organization, you must establish benchmarks and metrics for measuring compliance. This will vary depending on the specific regulation.
However, some standard metrics include the number of hours spent on training, the percentage of employees who complete annual reviews, and the number of non-compliance incidents.
Without established benchmarks and metrics, it won't be easy to gauge whether your compliance efforts are successful.
3. Set up automated reminders 
One of the most significant advantages of using healthcare regulatory compliance software is the ability to automate many tedious and time-consuming compliance management tasks.
For example, most compliance solutions can set up automated reminders for annual reviews or filing deadlines. This can free up valuable time, so you can focus on more critical tasks.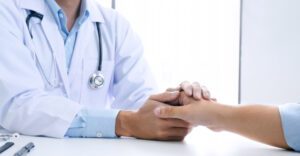 4. Create customized reports 
Another great feature of some of the best healthcare regulatory compliance software solutions is the ability to generate customized reports.
This can be extremely helpful in ensuring that you're providing stakeholders with the specific information they need when they need it. For example, if you're preparing for an audit, you can quickly generate a report that details your organization's current compliance status.
5. Stay up to date on changes 
Finally, it's crucial to stay up to date on changes in the healthcare regulatory landscape. This includes changes to existing regulations and new regulations that may come into effect.
Most compliance software solutions offer news or alerts that can help keep you informed of changes that could impact your organization's compliance.
AG5 Software: A lifeline for keeping up with the challenges
AG5 software is a comprehensive compliance solution that helps healthcare organizations comply with state and federal regulations. With real-time updates, you will always be confident that you have the most recent and accurate information at your fingertips.
In addition, the software offers a customizable dashboard to track the specific regulations that are most relevant to your facility. With AG5, staying compliant with healthcare regulations has never been easier.
Schedule your free demo today!
---
---