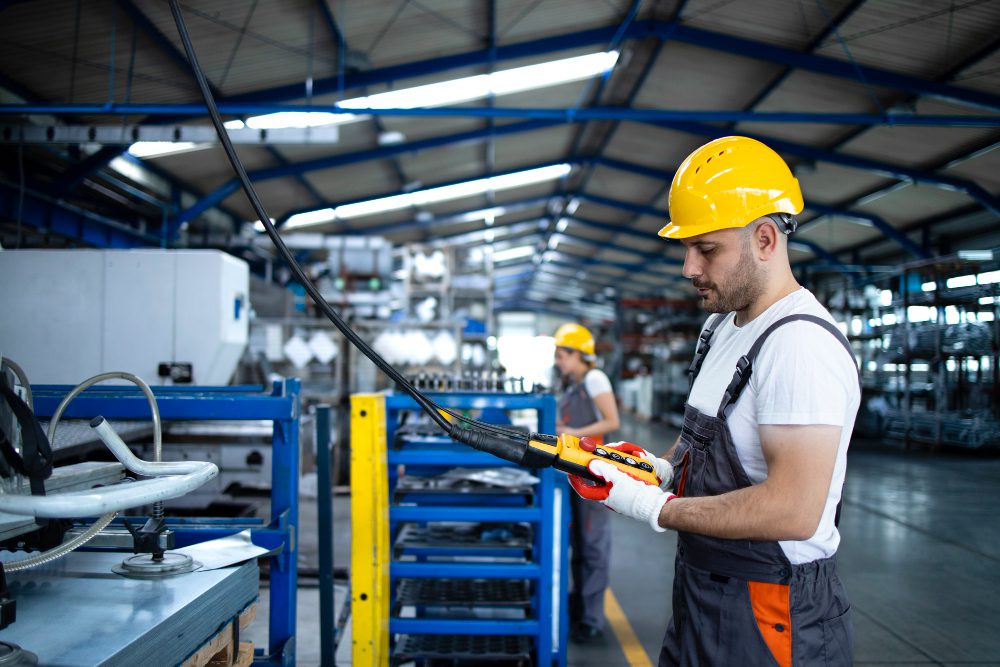 Despite advancements in automation and technology, skilled human employees are essential in modern manufacturing processes. These individuals play key roles in helping organizations adapt to such technological advancements, boosting organizational efficiency and productivity, while driving innovation and sustainability initiatives.
Here, we'll take a look at three key areas for manufacturing skills in 2023, examining their value and common certifications that prove expertise in each. You can use this information to develop strategic plans for recruitment, reskilling, and upskilling – resulting in a workforce that is lean, flexible, and agile in the face of the fast-paced and fast-evolving manufacturing industry.
1. Technical competence
Technical competence skills prove solid understanding of manufacturing processes, machinery, and tools relevant to specific industries. Here, knowledge of computer-aided design (CAD), computer numerical control (CNC) machines, robotics, and automation is particularly important.
Certifications that prove expertise in technical competence include:
Certified Manufacturing Technologist (CMfgT)
Six Sigma certification
Certified Production Technician (CPT)
Certified Quality Engineer (CQE)
Certified Welding Inspector (CWI)
Why are technical competence skills important in 2023?
Technical competence skills empower employees and organizations to navigate the shifting technological landscape, contribute to organizational success, and drive innovation and efficiency in manufacturing processes.
Employees skilled in technical competence can:
Work effectively with evolving technologies, ensuring they can contribute to their organizations' success
Work within increasingly prevalent automated environments, including programming, robotics, data analysis, and cybersecurity
Implement quality control measures, conducting inspections, interpreting data, and ensuring compliance with industry regulations and standards
2. Quality control
Ensuring product quality is crucial in manufacturing. Skills in quality control, inspection techniques, statistical process control, and adherence to regulatory standards are highly valued.
Skills that prove expertise in quality control include:
Certified Manufacturing Technologist (CMfgT)
Six Sigma certification
Certified Production Technician (CPT)
Certified Quality Engineer (CQE)
Certified Welding Inspector (CWI)
Why are quality assurance skills valuable in 2023?
Rising costs due to inflation and material shortages mean quality assurance is more important than ever in improving efficiency and ensuring that your production processes run smoothly.
Employees skilled in quality assurance can:
Identify and rectify defects or deviations in products or processes to ensure quality standards are met
Conduct inspections and tests to evaluate product performance, reliability, and adherence to specifications
Analyze data and implement quality improvement initiatives to enhance overall product or process efficiency
3. Lean manufacturing
Lean manufacturing is an approach that aims to minimize waste, improve efficiency, and maximize value by systematically identifying and eliminating non-value-added activities and optimizing processes throughout the entire production system.
Certifications that prove expertise in lean manufacturing include:
Lean Six Sigma Green Belt Certification
Lean Six Sigma Black Belt Certification
Certified Lean Practitioner (CLP)
Certified Lean Manufacturing Specialist (CLMS)
Certified Lean Manufacturing Professional (CLMP)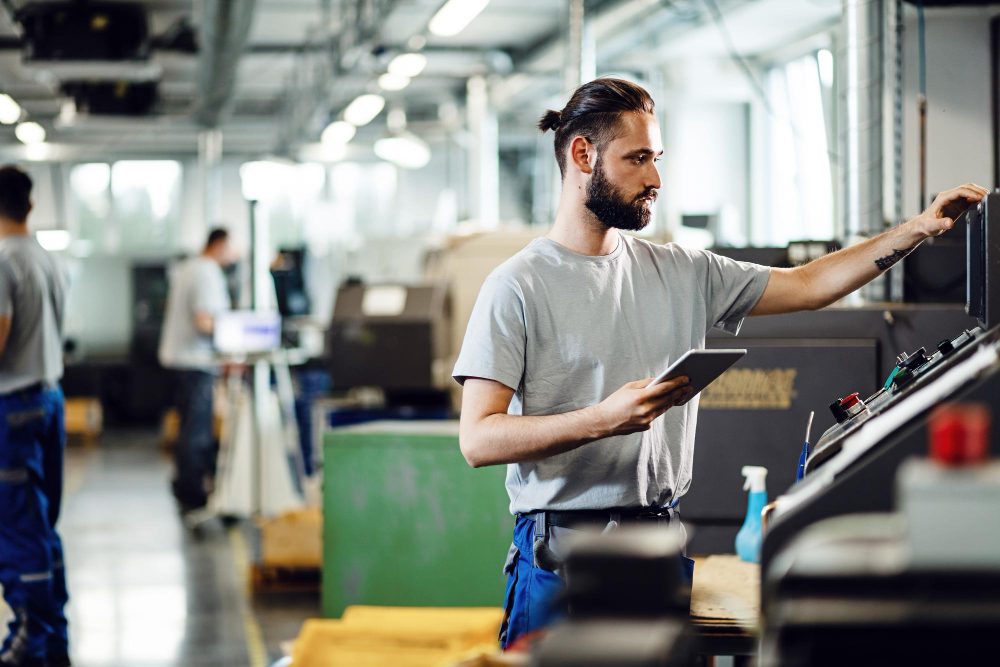 Why are lean manufacturing skills valuable in 2023?
Knowledge of lean principles and practices, such as Six Sigma and continuous improvement methodologies, can greatly enhance manufacturing efficiency, reduce waste, and optimize processes in a time when sustainability is a perennial hot topic.
Employees skilled in lean manufacturing can:
Streamline production processes and eliminate waste to enhance efficiency and reduce costs
Implement continuous improvement methodologies to drive productivity and quality enhancements in manufacturing operations
Utilize lean tools and techniques such as value stream mapping and Kaizen events to optimize workflows and increase customer satisfaction
How can you manage and track manufacturing skills? 
You can track and manage the manufacturing skills your organization needs by utilizing skills management software to:
Identify skills gaps. Pinpointing areas where the organization lacks expertise or needs additional training.
Monitor training programs. Guiding the development of targeted training initiatives to address identified gaps
Allocate resources effectively. Maximizing productivity by making strategic decisions based on hard data.
Facilitate succession planning. Identifying potential successors for key roles and developing talent pipelines for future organizational needs
Additionally, you can make use of our free manufacturing skills matrix template, which is pre-populated with many of the manufacturing skills your organization needs to thrive.
With it, you will receive a clear overview of the skills that are present in your organization, as well as those that are missing. This will help you ensure that your employees' skills are up-to-date, comprehensive, compliant, and ready for the future of manufacturing.
Download free manufacturing skills matrix template
Want to learn more about skills management and manufacturing?
If you're ready to take the next step towards taking control of manufacturing skills management in your organization, visit the manufacturing industry section of our website.
There, you can learn exactly how AG5 helps manufacturing teams and organizations stay efficient, flexible, and productive. You can also read relevant case studies that provide a glimpse of AG5's skills management software put to use in real-world scenarios – or book a free, live, 15-minute demo to see it for yourself.
Learn about skills management for manufacturers
---
---