Assign the right person to the right place at the right time
Indeavor helps organizations automate the process of scheduling frontline workers in industrial environments. Together, AG5 and Indeavor allow companies to optimize and automate shift scheduling by relying on the skills of their workforce.
Integration
Our integration with Indeavor focuses on identifying the employees who are qualified to perform certain tasks, jobs, or shifts. AG5 will feed information about an employee's compliance with these specific tasks or shifts to Indeavor, ensuring that only qualified staff is planned.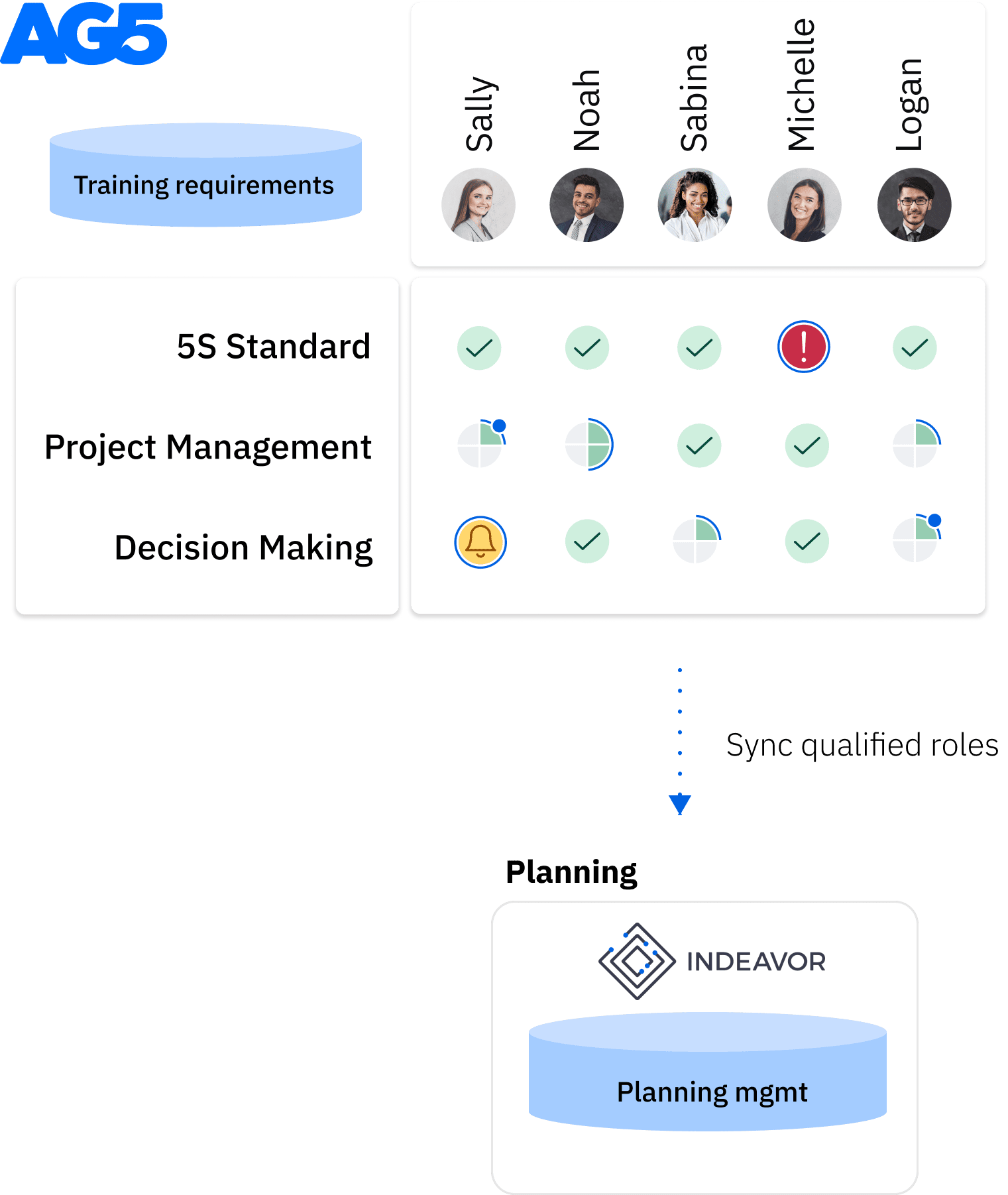 What are the benefits of using Indeavor and AG5 together?
Optimize the shift scheduling of employees with appropriate skills and certifications
Minimize compliance risks by only selecting employees who are compliant and possess the required skills
No need to manually enter and update information about employee skills
Increase employee satisfaction and engagement by planning shifts according to skills gaps and development areas
Use AG5 to identify skill gaps
Say goodbye to Excel matrices. Start using AG5's plug and play skill matrix software.

ISO27001 certified

Free trial available
---
---