Exchange information about employees' roles in crisis organizations between your DutyFlow and AG5 systems
How does the AG5-DutyFlow (OrcaGroup) integration work?
AG5 shares information about employees' ancillary roles in crisis organizations to the DutyFlow system.
AG5 records which skills are required and shares which employees are qualified for these roles.
Employees without the right qualifications won't be made available.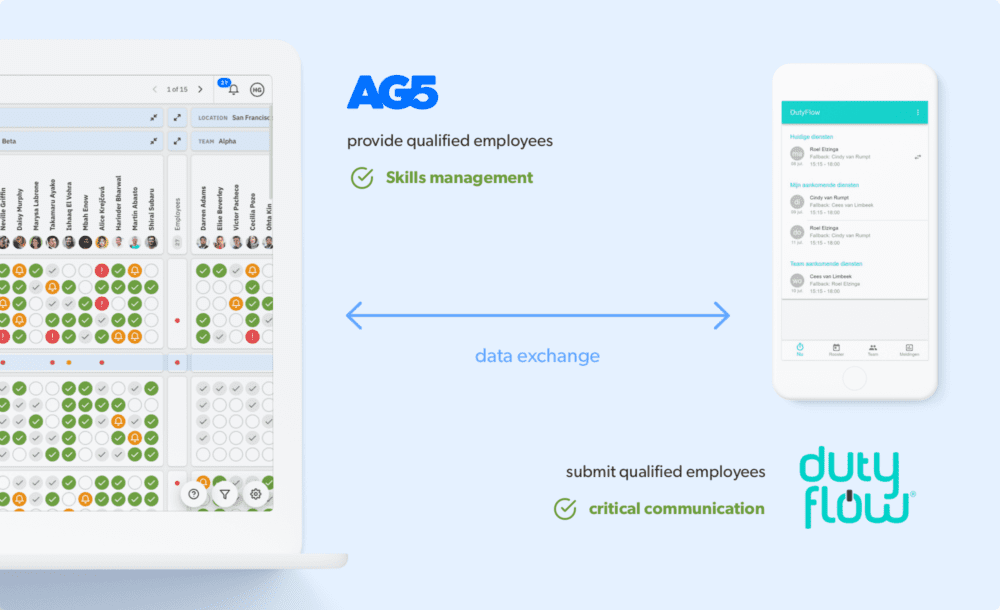 What are the benefits of DutyFlow and AG5?
only qualified employees automatically visible – time-saving
no need to update results in two separate systems – automatic data interchange, central storage, and version control
---
---