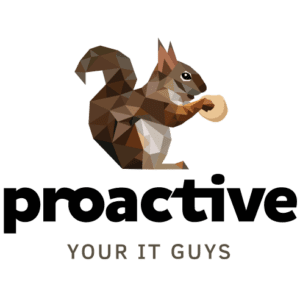 Proactive Technology Management
At Proactive Technology Management, employees are often transferred within teams. Zoe VanAuken was looking for a tool that she could use to easily manage employees and their skills.
Results achieved:
All 80 employees trained in AG5 within 1 week
All data transferred quickly
Employees manage their skills themselves, with manager assessment
Managers save a lot of time, because they have an immediate overview of all skills per employee
Some tools take months to get used to, but AG5 takes a week at most.
Proactive is a small technology company that provides IT support to small businesses. We have 3 locations: Detroit, Michigan and New York, where 80 employees work in various roles. Of course, these employees must have certain acquired skills. We did not have a good skills matrix to manage them, only an Excel spreadsheet.
AG5 was super customisable and really easy for our team to learn. Some tools take months to get used to, but AG5 takes a week at most.
One of our owners found AG5 by googling. And it turned out to be exactly what we needed. It was really easy to transfer data.
Since we are a growing company, we need to transfer people from one team to another. This is much easier to do in AG5 than in Excel, because you only have to click and transfer. And we now have all data in 1 system.
Managers no longer have to try to remember all the skills of employees, which is a good thing, because each employee has 40 to 50 different skills. Managers can now simply log in and immediately get an overview. That saves a lot of time.
Our employees also work with AG5. I don't think that's a problem. They assess their skills themselves and the managers then have to approve that assessment. It's very easy, which is not often the case when 80 people have to work on something at the same time.
I use AG5 weekly to keep everything up to date, and managers and co-workers log in about once every few weeks.
The AG5 team was great to work with. I'm very happy that we found this tool. It works really well for us. Both owners are very happy with it.
Ready to master skills management?
Get a personalized walkthrough of AG5 from one of our product experts in just 15 minutes.
ISO27001 certified Free trial available