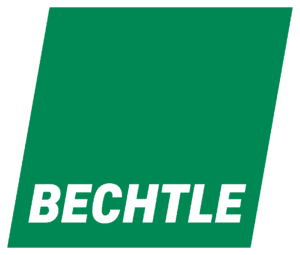 Bechtle
Andreas Luckfiel is Bechtle's business manager and is also in charge of certification. Why Excel just didn't cut the mustard!
So, what did you achieve?
50 fewer meetings a year about certification
100% paperless
insight into personal development plans for 85 members of staff
7 Excel skills matrices replaced by a single intuitive system
access to and insight into team skills matrices for all team leaders
What's your role at Bechtle?
I'm responsible for training, certification, and partner statuses for all our staff. I regularly chat with co-workers from other departments and team leaders about creating personal development plans (PDPs) so that we can all keep track of our progress and learning objectives. And certification plays a role in this process.
Why did you need a clearer picture of the expertise and experience in your organization?
Our HR department and I both needed a clearer picture of where we stood with regard to staying up to date with certification and maintaining an overview of the skills and expertise within Bechtle. This is vital for us because we invest a lot in knowledge and we need to safeguard this. It's great to be able to say, "I know exactly what skills and expertise we have in-house." And ideally to be able to retrieve this information in a single mouse click or a tap on a screen!
We also wanted to plan our training strategy better. It doesn't benefit us if everyone follows the same program – we actually need a wide variety of training for our staff. We achieve this by letting our staff pick training programs for themselves. They do what appeals to them rather than forcing them to follow a set path. That would be cruel and unusual punishment!
What problems were you encountering that forced you to look for an alternative solution?
A major item on my wish list was to be able to map the status of all our licenses and certification. I used to use an Excel spreadsheet and a few different manufacturers' websites to piece this together, but this was severely limiting and came nowhere near the functionality I had on my wish list and really hampered my planning efforts, too! Since we've been using AG5's software, I can retrieve this information quickly and easily.
I don't have to go and ask co-workers in person anymore, which saves me over fifty meetings a year!
And what's so different than using Excel spreadsheets?
Standardizing training data in a spreadsheet simply didn't work well. It was so cluttered and often incomprehensible because manufacturers' certification programs vary so much. AG5 deals with this without any problems.
Oh! And Excel spreadsheets aren't exactly responsive. Sure, you can record data in them, but that's about it.
It's also great that staff can see what they're good at in the AG5 app. Having a spreadsheet listing what you're lacking isn't exactly motivational. I love how visual AG5 is and being able to share positive imagery instead of being boring 'Mr. Spreadsheet Man'!
What were the immediate benefits of being able to maintain certification records properly?
To become a reseller and retain manufacturers' certification, we have to demonstrate true affinity for their products, for example by following their courses and workshops and keeping up to date with their product developments.
We've incorporated these partnerships into our certification system, and this forms the basis upon which we can extend our product portfolio. The more certifications we hold, the more product groups we're allowed to sell.
How has using AG5 made this easier or more manageable for you?
I'd actually become quite creative with our old Excel spreadsheets, but it was still a highly labor-intensive process. I personally had to gather all the data we needed, not to mention the work required to extract any meaningful overview or usable information. Truth be told, it was virtually impossible using a spreadsheet. It wasn't until I started using AG5 that I could respond instantaneously to the request, "I want to see where we stand, right now!"
Merely having a centralized system in the cloud, which was accessible for both my colleagues in HR and me, went way further than our old Excel spreadsheets ever could. AG5 allows us to respond far more rapidly in a whole range of daily situations and see exactly who has what expertise and experience and where! This is important information for me when I'm talking with staff because I can instantly ask them, "You're telling me you have this expertise, but I see here that you haven't gotten any certification yet. We'll have to do something about that!"
And have you noticed any differences out on the work floor?
For sure! Suddenly education and certification have become 'sexy'! The great thing about AG5 as an app is that all our staff can log in and see for themselves how they're progressing, where they're doing well, and what their current status is.
Every team has its own dashboard with icons and colors so that they can see their current certification status at a glance. My team leaders can see whether their teams are performing well or perhaps need additional training or certification in certain areas. Often as not, someone within the team itself steps forward to help work on any shortfalls. So everyone within the company being able to see our current certification status is proving highly beneficial, and not just for the HR department and me. In effect, AG5's helped us share the responsibility, so that it's not just me getting on people's cases like I used to have to do! So that's one reason I love AG5! I don't have to go and ask co-workers in person anymore, which saves me over fifty meetings a year!"
Drop us a line to get to grips with your skills management challenges – once and for all!
Let's talk!
Use AG5 to identify skill gaps
Say goodbye to Excel matrices. Start using AG5's plug and play skill matrix software.
ISO27001 certified Free trial available